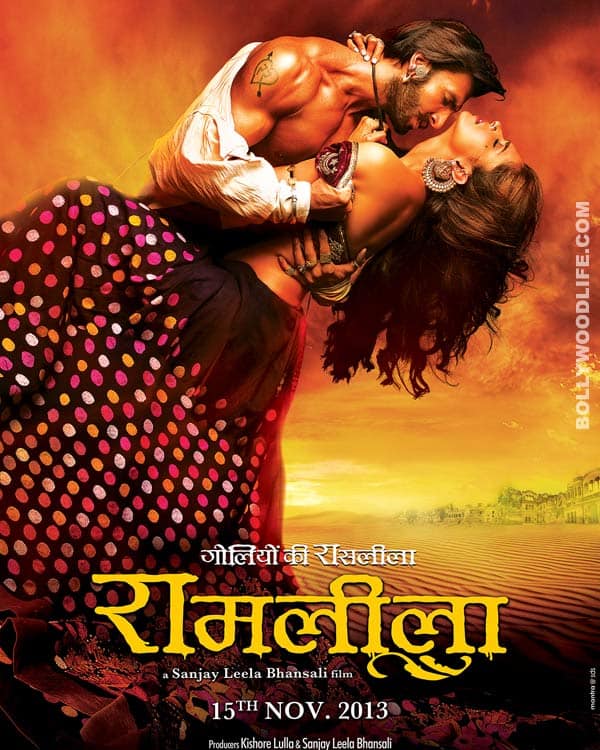 The chemistry the actors share in Sanjay Leela Bhansali's new costume drama is obvious
The brand new poster of Sanjay Leela Bhansali's Ram Leela featuring Ranveer Singh and Deepika Padukone has a sense of déjà vu attached to its vivid imagery – for some reason it reminded us of the popular RK Films logo! This time though the passion that the lead pair shares is steaming hot!
With Singh in a white shirt and the ethereal Deepika in a voluminous polka-dotted ghagra posed in a clinch above the tagline 'Goliyon ki raas leela' , we get the give the impression that one is a story of love set against violence. Buzz already is that Bhansali's labour of love directed by Omung Kumar is the desi version of Romeo and Juliet and is said to be based in Gujarati culture.
We definitely liked the new poster of SLB's latest high-glamour offering and can't wait to find out what Ranveer and Deepika are up to in the film. The trailer will be out today. So, as Ranveer and Deepika say, keep watching this space for more!