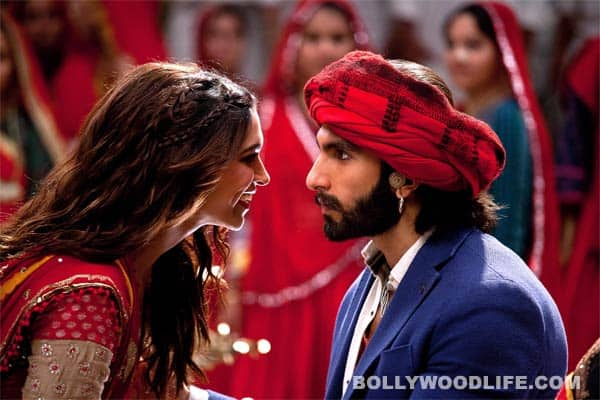 Renowned Gujarati poet Jhaverchand Meghani will appear in Ram-Leela credits, says SLB Films
Putting another Ram-Leela controversy to rest, Sanjay Leela Bhansali Films Pvt Ltd has assured due credit will be given to renowned Gujarati poet Jhaverchand Meghani, whose song Man mor bani thanghat kare features in the epic love story.
Director Bhansali earlier hadn't mentioned the late poet's name in the movie's credits. The 'assurance' letter from SLB Films comes in response to strong objection raised by Meghani's grandson, Pinaki Meghani, who runs Jhaverchand Meghani Smruti Sansthan in Ahmedabad. He had protested the song being labelled as 'traditional' with no due credit to his grandfather.
"With respect to your email, we acknowledge to provide Late Shri Jhaverchand Meghani ji credit in the opening credits of the film – Goliyon ki rasleela, Ram Leela – along with his photograph," read the letter from Chetan Deolekar, Executive Producer with SLB Films.
Pinaki said he is awaiting a written communication from Bhansali. "It feels good to know that due respect will be given to him (Jhaverchand Meghani). I also prepared a sample and shared it with Bhansali which mentions Rabindranath Tagore, whose work inspired my grandfather to write the song," said Pinaki.
He also wished that Bhansali makes the correction and gives due credit to Jhaverchand Meghani in all audio-visual mediums where the song features. A further representation will still be made to bring the producer's attention.
About the song
Gujarati poet Late Jhaverchand Meghani's Man mor bani thanghat kare in the movie Ram-Leela is sung by Kutchi artiste Osman Mir, and it was Rabindranath Tagore's famous poem Navvarsha that inspired the song. Meghani had first heard the poem from Tagore in 1920. Tagore died in 1941 and Meghani wrote Man mor bani thanghat kare in 1944.
Text: DNA