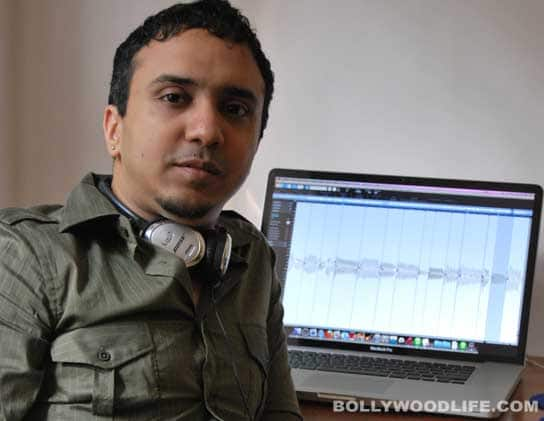 Bhaag DK Bose is a hot hit on the charts, but is the Delhi Belly music working because of Aamir Khan's involvement?
Riding high on the success of the Delhi Belly OST, music composer Ram Sampath spoke about Aamir Khan's involvement in the album, his musical influences, replacing Shankar-Ehsaan-Loy and more….
Was the 'DK Bose' song an anticipated risk that paid off?
Everything in this business is an anticipated risk. We really liked the song and hoped others would like it too. It's fair to say we were expecting a response, but not the kind of overwhelming response we've received! I'm totally blown away by just how much it's connected with people.
Amitabh Bachchan was one of the first people to complain about the language used in the songs of Delhi Belly. Now the promo of his film Bbuddah Hoga… itself smartly uses the term 'beep ki beep'. Your comment on the double standards of Bollywood…
I'll abstain from the commenting on this issue, as I've already said enough! I think that dignity is in short supply these days.
Each song of Delhi Belly has caught the imagination of the youth. Was the 'Disco Fighter' song planned initially as Aamir's item number?
It evolved organically as an idea. Akshat Verma had written the song into the script, but none of us thought in our wildest dreams that Aamir would be game to the idea of playing Disco Fighter!
How involved was Aamir in the making of Delhi Belly music?
He was involved in a very constructive way. When I signed Delhi Belly, it was a one-song film, but I saw massive potential in the movie for a very interesting soundtrack, so I started working on the songs on my own and when Aamir heard them, he was excited. He could see what I was trying to do and only guided us along the way. He gave us a lot of ideas – those sessions were a lot of fun.
Is the shift from ads to films a natural progression?
Advertising is a great training ground for creative people. In a sense, you get paid to learn. It also teaches you to be precise in your ideas. The biggest difference is that advertising doesn't let you stretch your imagination beyond the two-minute duration. So, those with a creative hunger will want to express themselves on a larger canvas, like cinema. I hope to keep doing commercials along with my feature work. I have too many friends in advertising.
How did you get this opportunity?
I was recommended by the director of the movie, Abhinay Deo, with whom I have collaborated on over 200 commercials, many of them award winning ones. Aamir was gracious enough to request Shankar-Ehsaan-Loy, who were originally signed, to make way for me and they were kind enough to oblige.
You have replaced Shankar-Ehsaan-Loy in an Excel Entertainment film (Reema Kagti's next) too. How did that happen?
I haven't replaced anyone in Reema's film. She was looking out for a music director and Aamir recommended me to her. Aamir, Farhan Akhtar and Ritesh Sidhwani (the producers) left the casting choice entirely to Reema. I'm really fortunate to be working with her. She's an amazing director.
Who are your inspirations in music and who is/are your favourite/s among your contemporaries?'
I'm not being diplomatic when I say that all my contemporaries are very good. I just don't listen to much Bollywood music and don't intend to be in the race. I hope to carve a niche. My heroes and inspirations are too many to mention, but I really admire Manu Chao's work.
D you think RD Burman's music was ahead of its time, or was it timeless?
His brilliance lies in the fact that his music was always both innovative and moving… that's why his work continues to resonate in our hearts.
Is Bollywood ready to experiment with music?
I'm not sure about that!
What are your western influences?
On Delhi Belly, some of my influences were Ry Cooder, Manu Chao, Link Wray, Sam & Dave, Average White Band, DJ Shadow, The Ramones and Ennio Morricone all the way to Baul, thumri, qawwali, Ananda Shankar's Raga Rock and Punjabi MC.
Other than your debut album, which is your all-time favourite album?
I'll name two among my many favourite albums of all time – Hum Kisise Kum Nahin by RD Burman and Majrooh Sultanpuri, and Kind of Blue by Miles Davis.