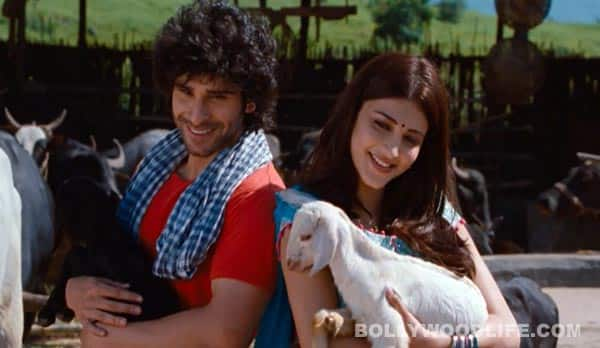 The first half of the Prabhu Deva film reminds you of the Salman Khan-Kajol starrer Pyaar Kiya To Darna Kya
Our critic is watching Ramaiya Vastavaiya in the theatre right now, and she sent her first impression of the movie. The Prabhu Deva romcom is so far nothing extraordinary, she says, but the lead pair of Shruti Haasan and Girish Kumar are notable.
This is what our reviewer Namrata Thakker wrote, "Prabhu Deva's light-hearted comedy is like old wine in a new bottle. The story of Ramaiya Vastavaiya is nothing extraordinary – a rich boy falling for a village belle. The first half reminds you of the Salman Khan-Kajol film Pyaar Kiya To Darna Kya. Shruti Haasan, who is back in Bollywood after two years, carries off the girl-next-door image quite well. Newbie Girish Kumar is impressive so far."
READ FULL REVIEW:
Ramaiya Vastavaiya movie review: Just for those who love romantic films!