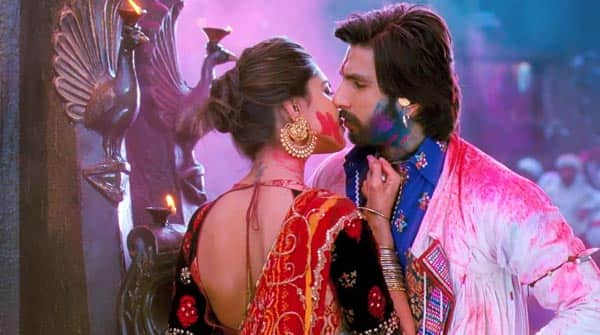 Raw, charismatic and unapologetically colourful, the lead pair of Sanjay Leela Bhansali's new musical saga looks really promising
It is difficult to pinpoint the one factor that has us giddy-thrilled with the trailer of Sanjay Leela Bhansali's new drama Ramleela. But what looks promisingly entertaining about this finely crafted promo of a desi Romeo and Juliet saga is the pairing of Ranveer Singh and Deepika Padukone.
The rustic texture of the movie coupled with fiery dialogue loaded with cusswords, the brilliant cinematography and oodles of colour unleashed to highlight the explosive chemistry between his lead actors is stunning. Bhansali portrays a tale that seems hatke, out of the usual filmi box. While Ranveer looks every bit the dashing dude with raw charisma and huge sex appeal, Deepika is all set to give yet another power-packed performance in an avatar that completely contrasts with her urban privileged girl act in so many movies that she has done.
Ranveer plays Ram, the local village romeo, a dramatic vagabond who is ready to take on the whole world for his ladylove Leela. She is a fiery and fearless Gujarati belle, played passionately by Deepika. When the two see each other for the first time, there are fireworks – worlds collide, wars are fought and destinies are written in blood….forever.
Bhansali as producer and director employs his typically operatic style of cinema-making to portray a raw, rustic and seemingly absolutely kickass love story set against the magnificently beautiful backdrop of rural Gujarat. 'Love is at war' roars the tagline and the two lovers definitely justify the battle with their sizzling chemistry. Sparks fly, passion sizzles and fires rage within and without as the two live their story. Take a look the trailer and tell us what makes this saga tempting enough to savour! Of course, you will have to wait until November 15 to watch the film….