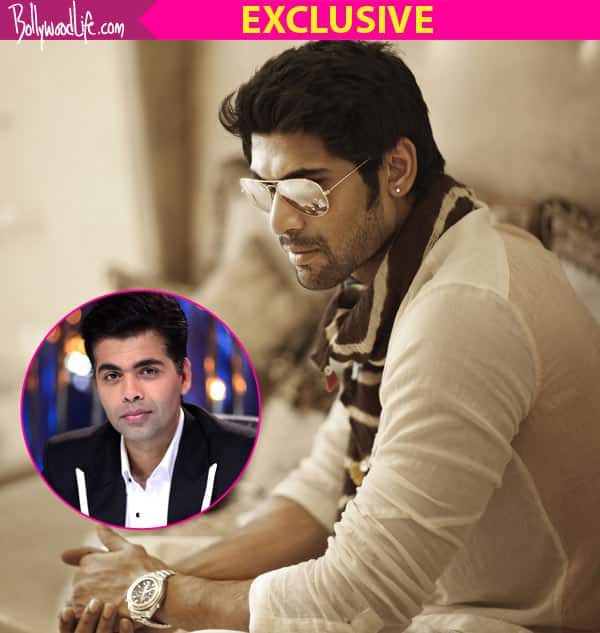 After the Hindi dubbed version of Baahubali: The Beginning went on to become of the biggest non-hindi films  in 2015, Rana and Karan Johar have joined hands again for his latest film – The Ghazi Attack. Anil Thadani's AA films has collaborated with Karan Johar  again to distribute the Hindi version of this submarine based film. The Ghazi is a rare war at sea that talks about the mysterious events that happened around the time of the 1971 Indo-Pak war. It's based on a true story about a Pakistani Submarine PNS Ghazi that had set out to destroy the only Indian aircraft carrier – INS Vikrant. It was a classified mission, that only few knew of at that time.  Considering the film's unique theme and unusual plotline, it's no wonder Karan Johar and Anil Thadani wanted to distribute the HIndi version. But when Bollywoodlife EXCLUSIVELY met up with Rana we wanted to know his side of the story, we wanted to know how this collaboration took place and most importantly,  what is Karan Johar like as a distributor?
"See, I don't have to comment on him as a filmmaker, he's one of the finest this country has seen. For us in Hyderabad, we understand how film making works, we understand how to make great stories and present to as many people as we can. Now when we are trying to put it out here in Hindi for the entire country to watch, we needed the right partner, the right person who is not only a distributor, ( we could distribute it ourselves) but we wanted someone who is creatively in control of things. creatively could push us to better boundaries. And the combination of Karan Johar and Anil Thadani was the right way to do it. Baahubali was a great product, but if it wasn't presented well enough, so many people wouldn't have gotten to see it. So is the Ghazi Attack, so is Baahubali 2, So it's been a great partnership so far."
The Ghazi Attack also stars Taapsee Pannu, Kay Kay Menon, Atul Kulkarni. The film is helmed by debutante Sankalp Reddy. Karan Johar -Rana Daggubati's partnership will continue even after this film as the Dharma Productions will be distribution Bahaubali 2 as well. This collaboration doesn't end anytime soon.