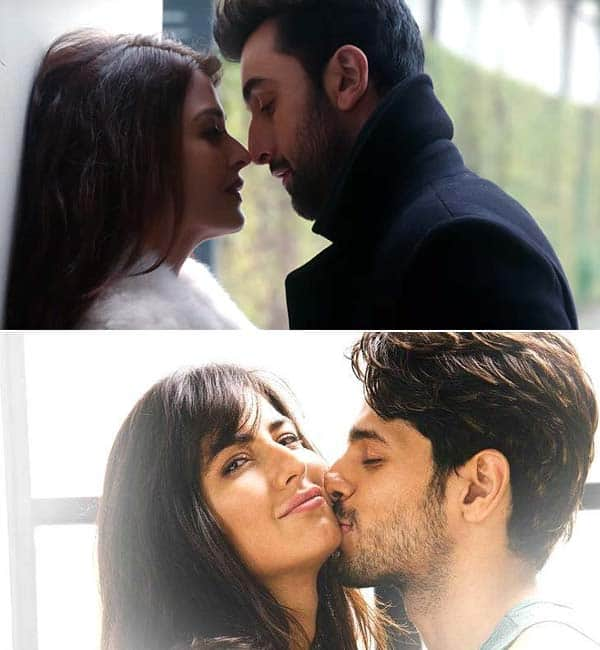 Lately filmmakers are going on an experimental spree not just on the storylines of the film but also with the lead pairs. A lot of Bollywood actors are being cast opposite each other for the first time and they look all spectacular! Look at Aishwarya Rai Bachchan and Ranbir Kapoor in Ae Dil Hai Mushkil for instance- looking at them getting all intimate on screen makes us think why didn't we get to see them earlier. But as they say, it's never too late. Not just Ash and Ranbir, there are a lot of actors who have romanced actresses older than them and they have looked fabulous together. Although Baar Baar Dekho failed miserably to impress viewers, we just couldn't get enough of how hot Sidharth Malhotra and Katrina Kaif looked on the big screen. Here's a list of actors who have romanced actresses way older to them and have completely bowled us over with their terrific chemistry!
#Ranbir Kapoor and Aishwarya Rai Bachchan
They are the new 'It' couple of Bollywood. Ever since we have seen them getting all intimate in the teaser and songs, we just cannot wait to see how their romance will unfold in Ae Dil Hai Mushkil!
#Sidharth Malhotra and Katrina Kaif
HOT DAMN! – thats what pretty much sums up Sid and Kat. And that feeling is restricted to the pairing only. Shouldn't be mistaken as our desire for a sequel to Baar Baar Dekho. Hell no!
#Arjun Kapoor and Kareena Kapoor
Arjun and Kareena looked absolutely terrific in Ki and Ka. Although the film wasn't well received, Kareena and Arjun getting all mushy in the film worked well in their favour. They are one of those jodis who we would love to see together onscreen again and again and again! We just have one word for them – WOW! That pretty much sums it all!
#Aditya Roy Kapoor and Katrina Kaif
Aditya and Katrina's intense love story in Fitoor made us want to believe in true love all over again! They made a classic pair onscreen and their chemistry in Fitoor was very raw.
#Shahid and Kareena Kapoor
Jab We Met is one of the best films Shahid and Kareena have ever given us! And although they didn't look all that great together while they were actually dating, their camaraderie in Jab We Met was surprisingly great.
So among these jodis, who do you think looked more convincing onscreen? Who among them would you want to see team up onscreen again? Vote now for your favourite onscreen couple!