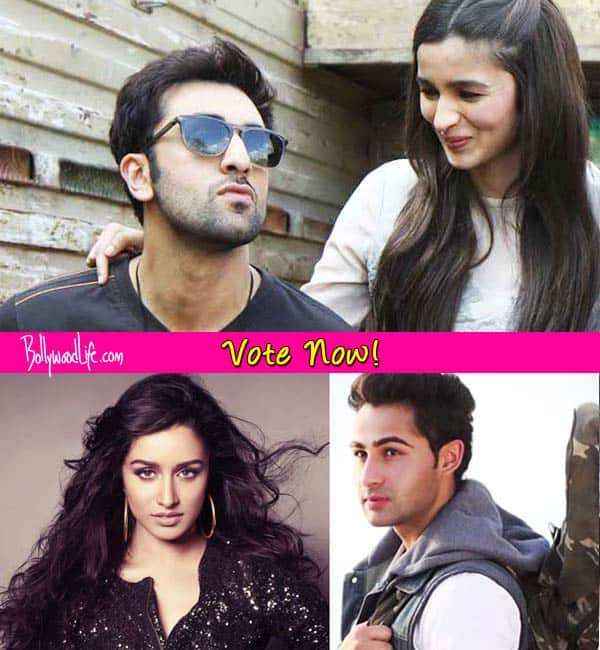 skip advertisement
We want you to tell us who should star in the remake of this Hollywood film
Fox Star Studios is remaking the Hollywood blockbuster The Fault in our Stars which starred Shailene Woodley and Ansel Elgort in the lead roles. The film which is a love story between two teenagers battling with cancer has not only become a winner at the box-office but has also got a huge fan following from the young audience.
Now Bollywood is preparing to do a desi version of the film and we want you to tell us who should play the lead roles in our desi version:
Ranbir Kapoor and Alia Bhatt
The two have never worked together and are the hottest stars in the country. It would be awesome to see them together playing lovers whose fate is sealed by destiny. Not only are they both natural performers but also have a huge fan following.
Shraddha Kapoor and Armaan Jain
This would be an interesting pairing, given the fact that both these actors are young. Also it would give a freshness to the film. Shraddha has worked with Aditya Roy Kapur and given a monster hit with Aashiqui 2, the love story genre definitely suits her image.
Rajat Barmecha and Athiya Shetty
Rajat has had a successful debut with Udaan while Athiya is all set to make hers with Hero. These two would make an interesting jodi given the fact that they are young and both have interesting personalities. We think this odd pairing would definitely spark a lot of interest.
Vote now and tell us who do you think should star in the remake ? If you don't agree with our choices, send in your jodis in the comments section!