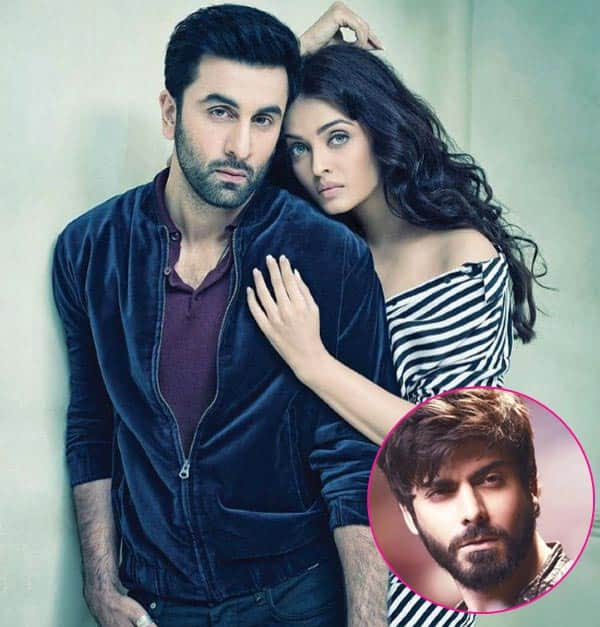 Karan Johar's  Ae Dil Hai Mushkil has been in trouble since long now and the reason behind is casting Pakistani artist Fawad Khan. Ever since the unfortunate Uri terrorist attack happened, there are few political parties who have demanded a ban on Pakistani artists. Karan is facing trouble big time as his film has Fawad Khan and the matter is worse with every passing day.
In fact, the filmmaker has decided to not talk to the media on the ban and has even asked his actors Ranbir Kapoor, Aishwarya Rai Bachchan and Anushka Sharma to remain mum. The reason behind this decision is that they do not want to aggravate the matter.
Ranbir and Anushka will promote the film and they are only talking to selective people. In fact, even they are requested to not ask anything on the ban. A close source to Dharma reveals, "Ranbir and Anushka will not give any interviews as they are bit worried about the questions asked on the ban. In fact they have cancelled all the city tours which were planned earlier."
Also read: Did Karan Johar stop Ranbir Kapoor from checking out Jacqueline Fernandez? View HQ pics
Add to this, BollywoodLife had exclusively reported that Aishwarya will not be majorly promoting the film. In fact she had informed Karan, that she cannot promote the film as much as RK and Anushka, as her priority is her daughter Aaradhya. KJo was completely fine with her decision as they share a great bond since ages.
Talking about the current situation, KJo has met top cops for the protection as he has been receiving threats from MNS. However, the entire film fraternity has stood in KJO's support and they all are saying Ae Dil Hai Mushkil is a beautiful film and everyone should watch it.So BollywoodLifers are you excited to watch ADHM onOctober 28? Post in your comments in the box below..
When Aishwarya and Ranbir catch up on some PDA during grocery shopping

This moment in the trailer is extremely cute and insanely hot, both at the same time.

Image credit: Youtube

When Ranbir Kapoor and Aiwashrya get too close during a party in Ae Dil Hai Mushkil trailer

This moment is definitely just too hot to handle.

Image credit: Youtube

Another sizzling moment between Ranbir Kapoor and Aishwarya Rai from ADHM trailer

Ranbir and Aishwarya share a crackling chemistry, and that is the most correct thing you will hear today.

Image credit: Youtube

One of the most sizzling scenes of Ae Dil Hai Mushkil trailer is this one

Where Ranbir Kapoor undresses Aishwarya.

Image credit: Youtube

Another hot scene is this one where Aishwarya and Ranbir are seen cheat kissing

These two just set the temperature soaring.

Image credit: Youtube

When Aishwarya and Ranbir share a passionate hug in the trailer

Hugs are special and these two make us believe that.

Image credit: Youtube

When Aishwarya and Ranbir cuddle on the couch

This scene will make you want to run to your lover and ask for some cuddling.

Image credit: Youtube