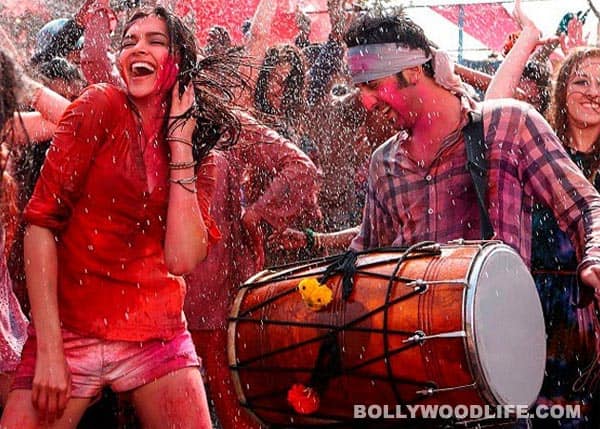 Guess the hosts on SpiceJet flight took Vidya Balan's dialogue in The Dirty Picture quite seriously. The crew decided to give their fliers three words to remember when they stepped off this flight – Entertainment! Entertainment! Entertainment! And they succeeded too, but this special dance has now landed SJ in trouble!
Ranbir Kapoor and Deepika Padukone's Yeh Jawaani Hai Deewani song Balam pichkari was played across India during Holi  and SpiceJet decided to give a slice of this onscreen dhamaal to the passengers on their Goa-Bangalore flight. However what started as a sweet gesture for their loyal fliers, has now become a bane and might even lead to suspension of their license. In a bid to entertain passengers flying from Goa to Bangalore, the SpiceJet cabin crew had choreographed a special act for passengers flying on Holi. The directorate general of civil aviation (DGCA) issued a show-cause notice to the airline and has even threatened to suspend their flying licence.
While the DGCA is huffing and puffing about this episode and questioning the safety of the aircraft that was flying 35,000 feet up in the air, the airline insists that safety measure and extra staff was dedicated to ensure that this 2.5 minute performance went smoothly.
And even as SpiceJet and DGCA are embroiled in a bitter argument, this performance video has gone viral on the internet, in fact one can see that the passengers were equally thrilled and thoroughly entertained as they clapped and shot video, clicked pictures.
Take a look at SpiceJet crew's Holi special performance on Ranbir-Deepika's Balam pichkari song!