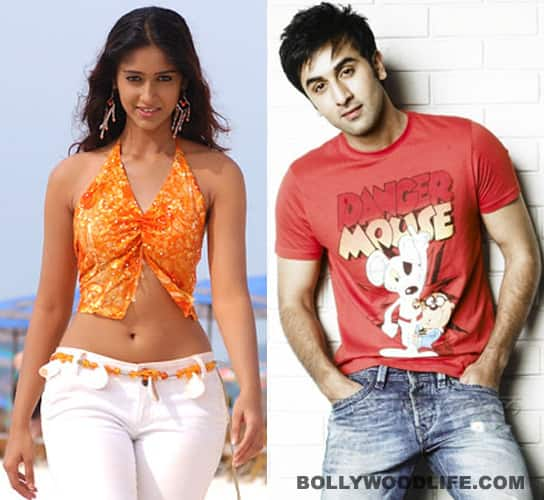 Is Priyanka Chopra responsible for this?
We were quite surprised to hear about how Priyanka Chopra had been keeping to herself during the shoot of Barfee. It's quite unlike Piggy Chops, who is known to be a bundle of energy on the sets and is also good friends with her costar Ranbir Kapoor. We aren't sure if it was because for her awkward chemistry with co-star Ileana D'Cruz, or a way of getting into the complex character of a differently-abled girl, but it seems to have worked in the favour of film.
Thanks to PC's aloofness, Ileana has found a friend and mentor in co-star, Ranbir Kapoor. Birdies from the sets chirped that Ranbir shared loads of stories and trade secrets with newcomer Ileana and made her feel comfortable. That's how the two hit it off. And no one's complaining, because their chemistry has worked pretty well for the movie too! In one of the silent scenes, Ileana, who plays Ranbir's translator in the film, was supposed to have an emotional conversation with him. And since Ranbir plays a deaf and mute person, the scene replied completely on expressions. Thanks to the duo's chemistry, everyone including Anurag Basu, was enthralled.