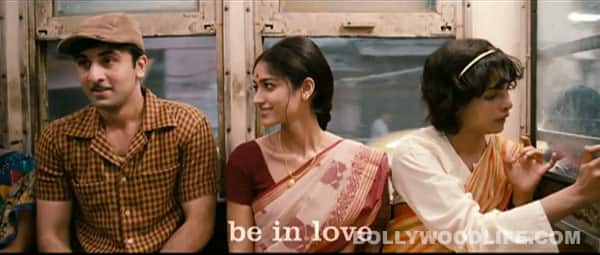 A short while ago we all woke up to the news of Anurag Basu's movie being selected for the Oscars. But wait, there's more…
Ranbir Kapoor and Priyanka Chopra's Barfi! has earned rave reviews. And now we hear that it's also selected for the Oscars. Whoa! But while we cheer and whistle for Barfi!'s success, take a look at what the cast and crew of this sweet movie have to say.
"Yay! Congratulations Team Barfi! This is such amazing news. This film was a labour of love for all of us and to see it receive such amazing success is so gratifying," Piggy Chops said in an interview while confessing that Jhilmil's role was the toughest character she had played till date, and seeing everyone love her as Jhilmil is like a dream come true. Awwww!
Now while the Jungli billi is busy going all hoppity over and around this news, there's Ranbir, or Murphy from Barfi!, preparing for all the 'what ifs' that might lie ahead. "If the film gets a go ahead, we would take advice from Aamir (Khan) about how to go ahead," he said. Ah! Now that's really thoughtful of RK, no? But does that mean Ranbir is confident about the movie making it to the final rounds? "Abhi delhi door hai (We have a long way to go)!! Pray for us," the Rockstar said.
What's more, even maker Siddharth Roy Kapoor's chest has swollen with pride at the news of Barfi! making it to the Osacrs. "We are honoured that Barfi! has been selected to represent India as its official entry to the Academy Awards 2013. Barfi! is very close to the hearts of all of us at UTV and it is gives us great satisfaction that a film we have developed and nurtured since its inception has been met with so much love from audience and critics world wide," SRK said.
With so many people happy and praying for the sweet Barfi! to leave its mark at the Oscars, wethinks it's time we cross our fingers and toes too. Right, peeps?