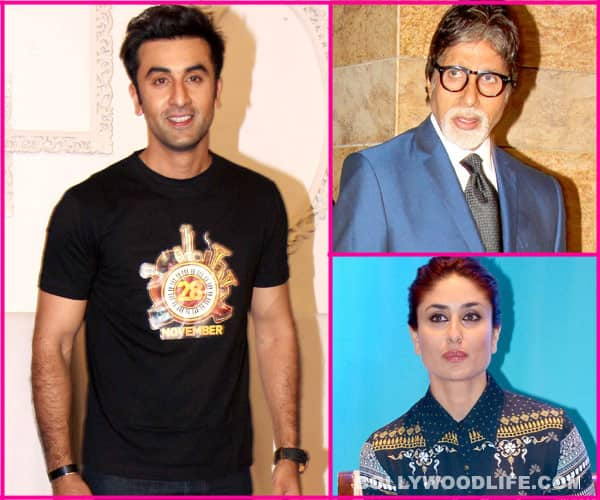 The Bombay Velvet actor has whizzed ahead of other B-town celebs when it comes to celebrity endorsements
Ranbir Kapoor, who has been missing from the silver screen since almost a year has beaten his cousin Kareena Kapoor and Amitabh Bachchan to be the top endorser in India. According to the data shared by Tam Adex, the country's advertising monitoring unit for television, print and radio, the Rockstar actor top the charts in terms of celebrity endorsements in the first few months of 2014, with a 5 percent ad volume share.
Following Ranbir is his cousin and Saif Ali Khan's wifey Kareena Kapoor. While Amitabh Bachchan, Virat Kohli and Deepika Padukone are placed on third, fourth and fifth position respectively.
For those of you who don't know, Ranbir's ladylove Katrina Kaif was top celebrity endorser, for the same period in 2013. While Shah Rukh Khan was placed second on the list.
Well, the Barfi! actor has managed to top the endorser list. And we are sure, he will have a successful run at the box-office when his upcoming film Bombay Velvet opposite Anushka Sharma hits the theatre later this year.