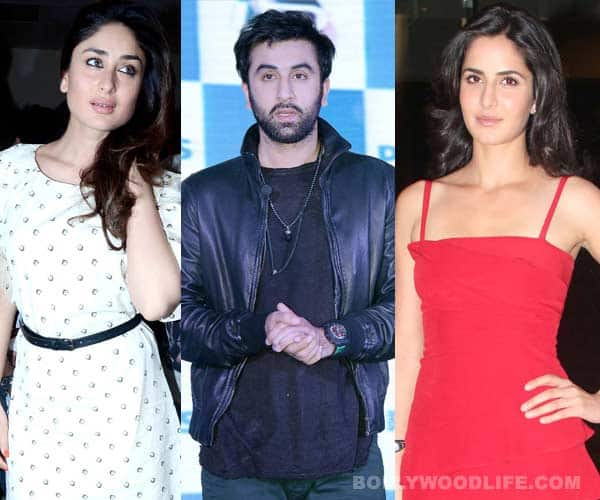 The young Kapoor lad will share the Koffee couch with his cousin the Begum of Pataudi on Koffee With Karan
Our gossip columns will be bitchy and catty from this December on, courtesy Karan Johar's chat show – Koffee With Karan. As you all know, Karan will be back on the small screen from December 1 with season 4 of his talk show and the bitchy birdies are whispering various names in our ears as occupants of that designer couch.
Recently a bitchy birdie chirped to us that Salman Khan will be Karan's guest on the opening episode of the show – this is happening for the first time, and some say it could come in the way of Johar's friendship with Shahrukh Khan. Reason? Salman and Shahrukh's obvious rivalry, peeps!
Now we hear that Ranbir Kapoor along with cousin sister Kareena Kapoor Khan will share the comfy couch on Koffee With Karan as they open up about various very personal matters. This comes as a bit of a surprise to us – after all, we had heard that Ranbir was invited to make an appearance on Karan's show with alleged beau Katrina Kaif, not Kareena. Maybe Ranbir is playing it safe and doesn't want to comment on his relationship with the Dhoom:3 gal. This could be the reason why family rather than 'good friend' will be by his side on that episode of the hotly anticipated gossip show.
Rumours were rife about the Kapoor lad planning to make his relationship with Katrina official by proposing to her, but sadly that has not yet happened…not as far as we or our spies know. Maybe Katrina rejected the suggestion – after all, at a recent event when she was asked about her relationship status by a journo, she replied, "I am single until I get married. This sentence was mine and now everybody uses it. I should have a copyright over it. Also, I have no plans to get married yet. Maybe, because everyone is single or married. I don't mind people running behind me. Celebrities are open to such things. I want to have a long and peaceful life." Lekin married life can also be long and peaceful, hai na?
All that apart, we cannot ignore the fact that Salman will be the first guest on Koffee With Karan and going by the kind of questions Karan usually asks, Salman's former flame Katrina's romantic escapade with Ranbir in Ibiza won't go unmentioned, we are sure. In fact, we are really looking forward to that one….wink wink!