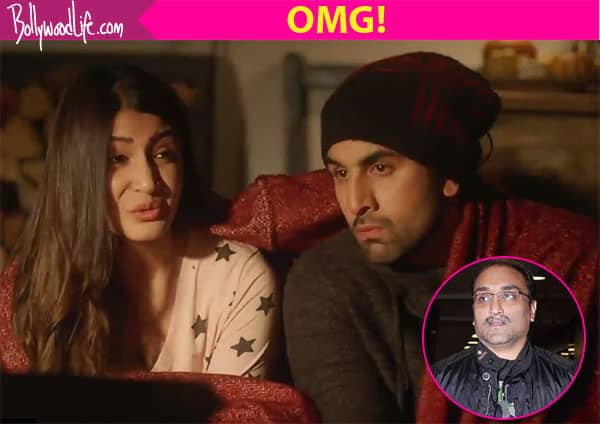 Ranbir Kapoor and Ansuhka Sharma today share a great camaraderie and they are best buddies. Well we can make out how comfortable they are with each other with their recent interviews. But hold on, did Ranbir actually just wanted to be friends with Anushka or did he want to date her? Well, his recent revelation while talking to a popular magazine hints that he didn't want to cross his line because she was Aditya Chopra's heroine. Ranbir what does that mean?
Clearing his statement, Ranbir said, "She was a very simple girl. At first, we did not talk much. I knew she was Aditya Chopra's heroine, I didn't want to cross the line." And then he realised the inappropriateness in the phrase cross the line and added, "I mean, I didn't want to approach her in case she feels awkward. After two years when another of her film released and she became a star, she came to Karan Johar's party. I think it was her first filmi party. Because she is not from the industry but from an army background, she found it very awkward. I figured from her body language that she was feeling awkward. And it made me smile. That this girl is really trying to fit in, and trying very sincerely."Ahem!
Also read: Did Karan Johar stop Ranbir Kapoor from checking out Jacqueline Fernandez? View HQ pics
Going by RK's image, we are not surprised that he wanted to approach Anushka. But one thing we can assure that RK and Ansuhka would make a lovely couple. What do you think guys?
Talking about Ranbir and Anushka Sharma's upcoming film Ae Dil Hai Mushkil, it's a unrequited love story. The teaser, trailer and songs have already created a huge sensation and the audiences are going gaga over it. Also RK and Anushka's chemistry is simply terrific. In the film they bond over all the Bollywood's popular song and have even recreated few famous filmi scenes from classics. Now it will be interesting to watch this beautiful couple romance onscreen. Coming back to RK's approach comment on Ansuhka, what are your thoughts BollywoodLifers? Post your comments right away in the box below.