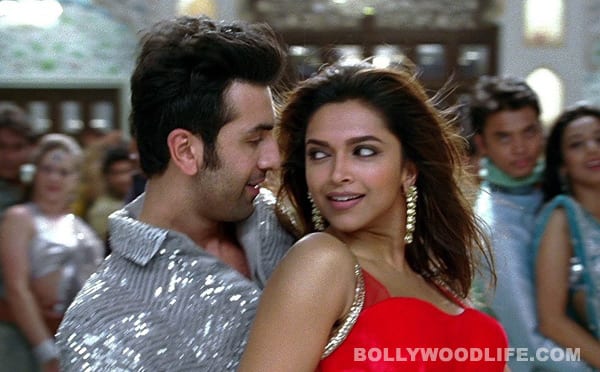 The former lovers and Yeh Jawaani Hai Deewani actors have been voted as the most wanted bachelor and bachelorette in a poll, beating the likes of Salman Khan and Priyanka Chopra
Actor Ranbir Kapoor has been voted as the most wanted bachelor in the country in a survey conducted by a matrimonial site, while Deepika Padukone has been declared the most sought after bachelorette.
The survey was conducted by matrimonial site Shaadi.com with over 7,000 men and women in the age bracket of 24-30 years taking part. This was part of the India's Most Wanted Celebrity survey.
Ranbir, who has been part of hit movies like Rockstar, Barfi! and Yeh Jawaani Hai Deewani, won the title after 31.4 percent women voted for him, read a statement. He was closely followed by Salman Khan with 25.6 percent votes. Politician Rahul Gandhi and cricketer Virat Kohli filled the third and fourth positions with 21.98 percent and 21.02 percent votes, respectively.
When Indian men were quizzed about the most wanted bachelorette in India Cocktail actor Deepika Padukone topped the list with 32.02 percent votes.
"The survey suggests that people are now looking at celebrities as real people with real qualities that would make them great partners in their relationships," said Gourav Rakshit, chief operating officer, Shaadi.com.
Actors Katrina Kaif came second in the list with 29.76 percent votes and Anushka Sharma and Priyanka Chopra were on third and the fourth positions with 20.14 and 18.08 percent votes, respectively.
Aishwarya Rai Bachchan, who is married to Abhishek Bachchan, topped the list of Favourite Celebrity Wife with 31.4 percent votes, while actor Hrithik Roshan leads the list of Favourite Celebrity Husbands with 29.11 percent votes. The Krrish 3 star was followed by Shahrukh Khan with 27.4 percent votes, Sachin Tendulkar with 23.31 percent and Amitabh Bachchan with 20.18 percent.