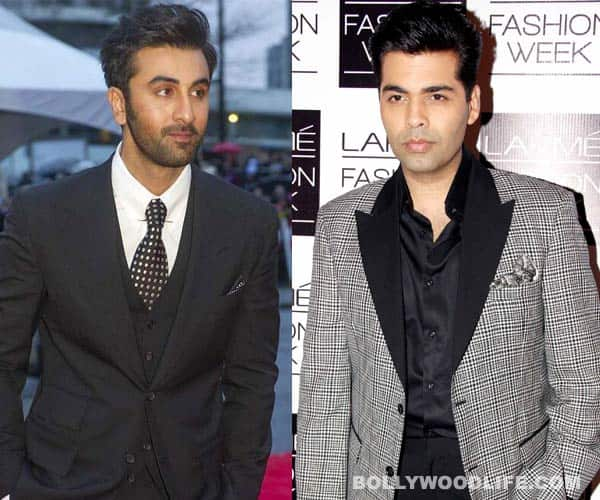 The ace actor-producer duo have worked together in couple of films and share a great rapport. But something happened which changed that. Read on to find out what…
We all know that Karan Johar will be seen as full-fledged actor in Anurag Kashyup's Bombay Velvet. The director, who has many blockbusters to his name, did not leave a stone unturned to play his character to the hilt. But little did he know that acting has its own headaches!
It so happened that KJo was supposed to be hit by the lead actor Ranbir Kapoor. "The first two days of shoot were simple. I could tell Anurag was easing me into it. On the third day, I had a big scene that's when I hit the right sur. On the second day, I remember Ranbir had to hit my head against a car window. I was like all method acting. I told Ranbir to bang it hard. At the end of the day, I had a migraine. I thought I would burst a blood vessel," says Karan.
So how was the experience? "I got carried away, but it was fun. It wouldn't have been so much fun if it wasn't for Ranbir. He realised I was in a new zone, he wanted to make me comfortable and he went out of his way to do that for me," adds Karan.
Karan says he had to change his look. "Niharika (designer) and Anurag had a vision and I went through with it. I don't wear colour in my day to day life and my character wears bright colours. I've a different hairstyle. It was all so unusual," he says.
Anushka Sharma is the leading lady of the film.