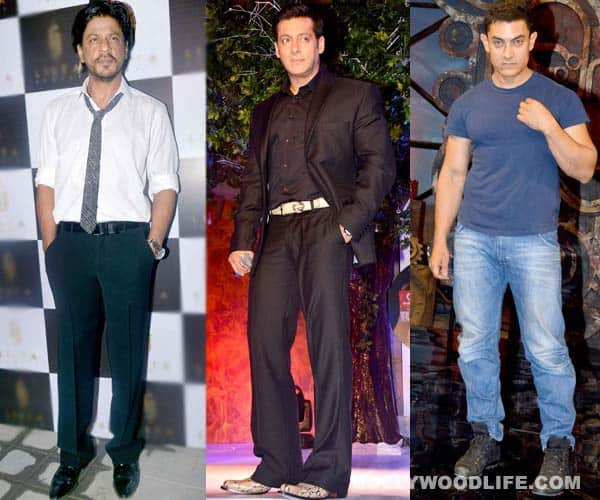 RK Junior expressed his desire to make a short film with the three Khans
The rumours on friendship and rivalry between the three big Khans of Bollywood has been the bread and butter for gossip mongers for many years now. While the new found friendship between Shah Rukh Khan and Salman Khan has been widely popularised, it looks like Bollywood's next big superstar Ranbir Kapoor wants to cash in on the camaraderie between the stalwarts of B-town.
There was rumour doing rounds few days earlier that Besharam actor was planning to make a short film on his grandfather, the late legend Raj Kapoor. At a public event, when media questioned Ranbir to clarify on the rumours, RK Junior mentioned that it is not possible to make a short film on his late grandfather as it will require a lot of research. But the Besharam actor  said," I would want to get Shah Rukh Khan, Aamir Khan and Salman Khan on the same sofa and talk to them for eight minutes…that would be my short film and it will be my dedication to all three of them."
Various dignitaries have tried to get the three Khans together on one dais in the past. Can Katrina Kaif's boyfriend achieve this mean feat?