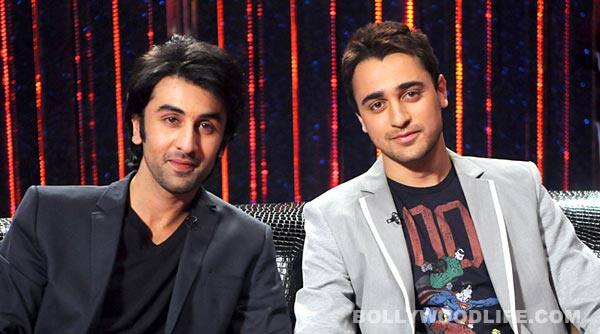 Producer Sunil Bohra wishes to cast Ranbir and Imran in his official remake of the original 1971 hit film directed by Gulzar and starring Vinod Khanna and Shatrughan Sinha with Meena Kumari
Thanks to the new trend of remakes that reincarnates classic movies, oldies like Agneepath and Zanjeer get a fresh coat of gloss. But every remake can't be as entertaining and successful as the original and sometimes old is indeed gold. For the past few years, Bollywood has been serving up old wine in new bottles, with several filmmakers trying to cash in on the successful 'shortcut' formula instead of coming up with new and original stories. The latest to join the remake bandwagon is producer Sunil Bohra, who has bought the remake rights of what's considered to be one of Gulzar's finest films so far: Mere Apne.
The ecstatic producer who bought the rights of the story for a whopping Rs 1 crore said that appropriate changes would be made in the script apropos changing times. Though the cast is not finalised yet, there are talks that Ranbir Kapoor and Imran Khan will reprise the popular characters – Shyam and Chainu, essayed all those years ago by powerhouse actors Vinod Khanna and Shatrughan Sinha. The original movie also starred Meena Kumari, if you recall. Interestingly, megastar Amitabh Bachchan has been roped in to play a pivotal role in the remake – could he be doing the role the tragedy queen played, with an appropriate sex change, of course?
The yesteryear classic was instrumental in shooting Shatrughan Sinha's career up to a new high; remember his popular line – 'Shyam se keh dena ke Chainu aaya tha.' We wonder which one, Ranbir or Imran, will eventually get to say that iconic line. Can you predict the voice, people?