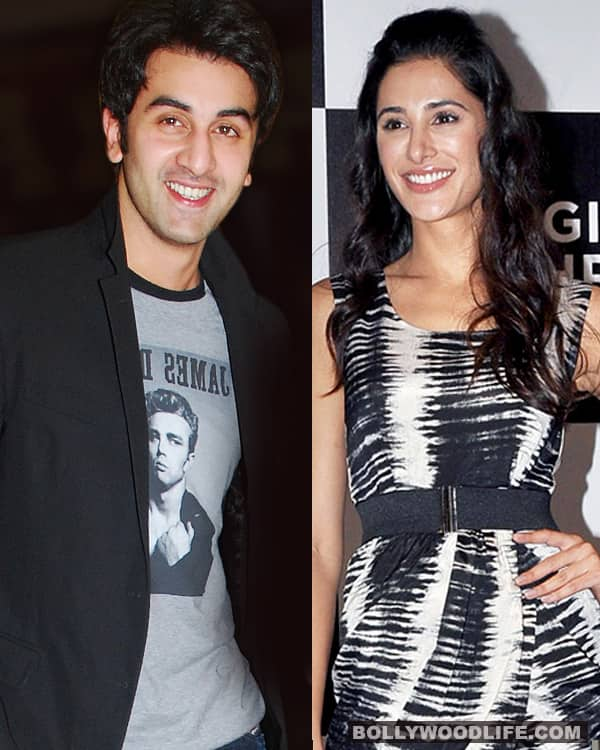 The Rockstar actor gave a royal snub to his costar Nargis Fakhri at IIFA Singapore
Ranbir Kapoor is very particular about his public image these days. He just doesn't want to see or be seen with his alleged ex-flame Nargis Fakhri. After enjoying a warm friendship with Nargis while he was shooting for Imtiaz Ali's Rockstar and then bonding with her again during the promotions of the film, Ranbir is now behaving as if he doesn't know who the American import is.
Both Ranbir and Nargis are in Singapore for IIFA 2012. A little birdie who is also in the Far East Asian city and keeping a close watch on the major awards ceremony, tells us that at a recent party he saw Ranbir ignoring Nargis completely! Apparently, Ranbir arrived at the party where Nargis was present already, but chose to stay far away from her. The two were in close proximity for a long time, but Ranbir did not acknowledge the beautiful actor's starry presence. In fact, Nargis looked in Ranbir's direction several times, but the 29-year-old star looked right through her. Ranbir was in no mood to interact with his Rockstar co-actor and later on, the two joined their respective groups of friends and got busy in animated conversation.
And guess what? It's not just Ranbir who is not interested in interacting with the beautiful babe any more. We hear that even Shahid Kapoor, who had escorted Nargis to Goa for his birthday bash recently, has been ignoring her big time. We feel sorry for Nargis now. The poor babe has been trying her luck with the two chocolate boys of B-town, but both Shak and Ranbir are through professional who live in the present. It's high time for Nargis to learn her lessons from her past mistakes!
MUST READ: The IIFA Awards 2012 winners' list: Ranbir Kapoor and Vidya Balan rule!