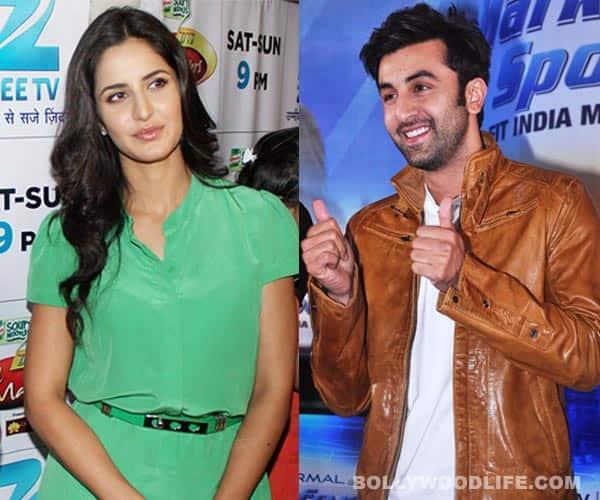 The rumoured couple have left behind B-town's famous Saifeena in this one. Does that strongly hint at a love affair?
Remember the advertisement where Saif Ali Khan looks puzzled over Kareena Kapoor's obsession with touching her silky, soft hair every now and then? Looks like Ranbir Kapoor and Katrina Kaif will soon be seen in something similar! But hey, Saif and Kareena are a 'real-life' couple. And so, when they – as a jodi – got a huge signing amount for this endorsement, we weren't puzzled at all.
But what about Ranbir and Kat? Buzz is that, this rumoured jodi has left Saifeena behind in terms of moolah raked. Why? We are utterly confused over this one. Of course, it could be that Kapoor and Kaif are much liked, as a couple, by the youths. And their mysterious relationship status adds to the hype. But is that really it?
We sniff something more. And it makes us wonder if this is just a way of setting the stage for a confession related to their 'alleged' affair. Is it, Ranbir-Katrina? We can't wait to find out, and we're sure Salman Khan shares our sentiment over this one.
But while these two lovebirds take their own sweet time to strategise everything, you tell us, readers – Do you think Ranbir Kapoor and Katrina Kaif are in love? Wink, wink.