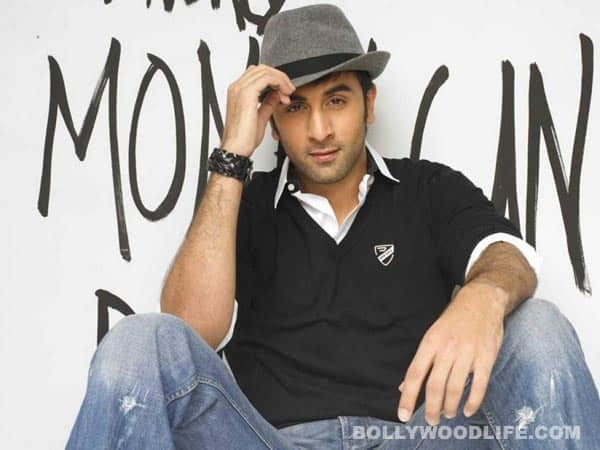 The Rockstar actor despite breaking-up with both leading ladies maintains extremely friendly ties with them
While most men can't handle the moods of one woman, good-looking actor Ranbir Kapoor skillfully manages to deal with two ladies at the same time. We are talking about Deepika Padukone and Katrina Kaif.
RK junior never admitted his romantic liaison with the Ajab Prem Ki Gajab Kahaani co-star, but folks close to the two stars insist something was definitely brewing between them. Right now there's nothing beyond friendship between RK and Kat. But then it's too early to say that romance may never happen again.
The recent chinwag is that soon after Ranbir returned from Manali (the actor was shooting with Dippy for Ayan Mukerji's Yeh Jawani Hain Deewani) to Mumbai, he met up with the gorgeous Kat at a place close to his suburban residence. And both spent a lot of hours chatting over coffee and more.
Meanwhile back in Manali, Dippy and Ranboo's bonding stunned everyone. People working on the sets were shocked to see the two ex-lovers share great camaraderie and chemistry even after parting ways. They may attend each other's parties, be on the speed dialing list on each other's mobile phones and be each other's shoulder to cry on in times of sorrow, but that's all they share.
Interestingly, during the shoot of Ajab Prem Ki Gajab Kahaani, Ranbir's closeness to Kat had become a bone of contention with his then girlfriend Deepika. But today it's a thing of the forgotten past!