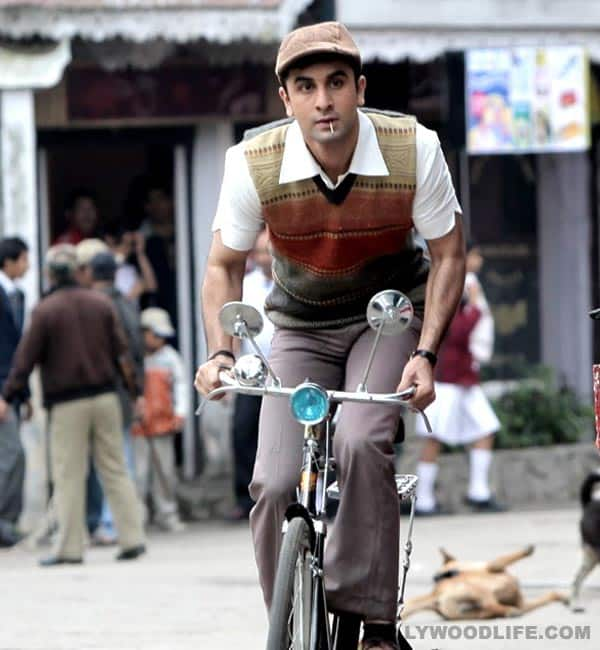 And while on the sets of these telly shows, the actor not only promoted his upcoming movie Barfi! but also played agony aunt (or uncle) to the distressed bahus of the small screen
Ranbir Kapoor was last seen dipping his toe in the 'real' waters of the small screen when he popped up at the finale of Indian Idol 6 along with co-stars Priyanka Chopra and Ileana D'Cruz. And guess he really liked the feel of it. So here's the story of a full-on dupki that the Rockstar took into the world of daily soaps to promote Barfi!.
Here's what happened. One fine morning, RK decided to pay the bahus of the popular soaps on Zee TV – Hitler Didi, Punar Vivaah, Phir Subah Hogi and Mrs Kaushik Ki Paanch Bahuein – a visit. And so he did.
But while there, he didn't just sit chit-chatting with these stars of the small screen. A birdie revealed that the Rockstar tried to solve the twisted problems faced by Aarti (Kratika Sengar) in Punar Vivaah by giving her tips on how to make Yash (Gurmeet Choudhary), who is currently sulking big time on the show, smile. Nice, no?
But while we are happy to hear about Ranbir's helpful endeavours, we hope his tips didn't include the antics that he showcases in the promos of Barfi!. 'Coz Aarti would look really weird jumping around in a sari, wouldn't she? He he he.
After watching Ranbir work so hard for the Barfi! promotions, we hope that his television-tour works for the movie. But on second thought, we wonder: are the Barfi! makers pushing their promotions too hard? And for what – the Rs 100 crore mark? Maybe.