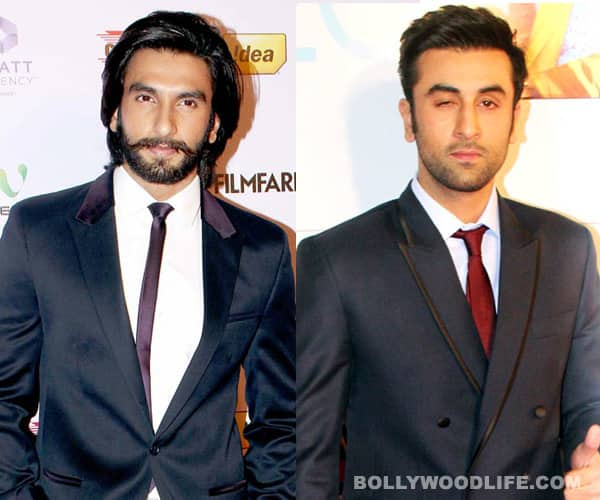 Ranveer, Arjun and a lot of other young actors have entered Bollywood lately and are doing exceptionally well but RK isn't worried at all
Ranbir Kapoor is undoubtedly one of the finest actors in Bollywood today. But he isn't the only one who gets cash registers jingling. Ranveer Singh, Arjun Kapoor, Varun Dhawan, Sidharth Malhotra, Sushant Singh Raput and Aditya Roy Kapur have also proved that they can pull in crowd to the theaters. And this has surely made the competition tougher. However, Katrina Kaif's beau doesn't see them as a threat wethinks. In fact, he seems to be quite happy.
We say so coz in an interview to a leading daily, the Jagga Jasoos actor said, "There was a time [in the industry] when there was just Imran [Khan] and I. We were the two new boys [in Bollywood]. Now, suddenly, there are so many new boys. There's healthy competition now. Everyone is talented and working hard. There times when you really feel frustrated and think to yourself, 'why can't I do that?' or 'I should've done that,' but that's all thought in a healthy way. It's really going to be interesting to see what happens now and where this new lot [of actors] takes the film industry."
Well, we are quite impressed with Ranbir's attitude and at the same time its nice that he isn't insecure!