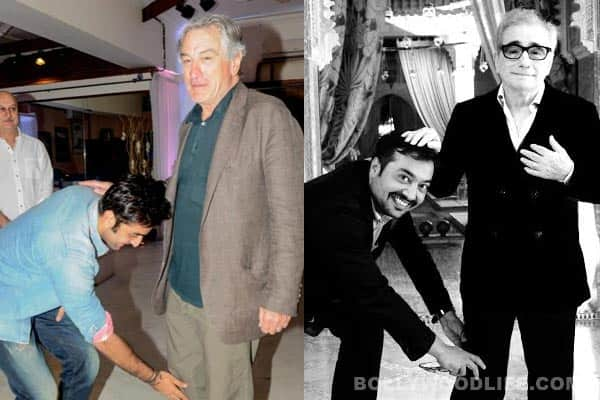 The Besharam and his Bombay Velvet director have a lot in common it seems
Ranbir Kapoor and Anurag Kashyap certainly have a mutual admiration club, so much that the actor-director seem to emulate each other now. This duo reacted almost alike when they met their favourite Hollywood stars. Recently Anurag Kashyap couldn't help but go down on his knees when he met Martin Scorsese, sometime back we saw a similar visual when our Rockstar met The Taxi Driver star Robert De Niro during his visit to Mumbai. And despite many other stars posting their pictures with De Niro on the micro-blogging site we totally loved Ranboo's click. Move forward and a few weeks later we have RK Jr's Bombay Velvet director repeat the act, only this time De Niro is replaced by The Wolf of Wall Street maker Martin Scorsese. Looks like Anurag got his act right before he got clicked with one of his favourites. Did Anurag copy Ranboo or was it just inspiration that he sought from his actor like he does with a lot of Korean films.
BollywoodLifers, who is a copycat here – Ranbir or Anurag?