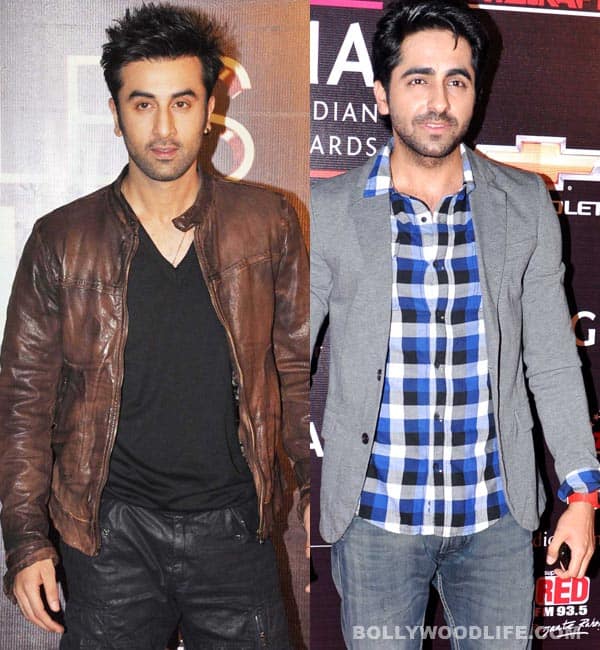 And we ask this only because Umesh Shukla, the director of OMG! Oh My God, wants his next movie to star one of them
OMG! Oh My God was well received by the audience, thanks to the satirical way in which the subject of God was presented to the viewers. But that led to speculations about the sequel. Talking about the part two director Umesh Shukla said, "A sequel to OMG! Oh My God is something we are keen about working on but I don`t want to make a film just for money." So while the scripting of the sequel is still in its initial stages, Shukla has decided to focus on other subjects that have been occupying his mind.
One that's foremost on his list of to-dos is a romantic comedy aka romcom that Umesh says will tentatively be titled Lukka Chuppi. "I have not approached any actors so far for this film but I would like to cast either Ranbir Kapoor or Ayushmann Khurrana in the film," the director revealed.
Hmmm, so who should the director ideally choose – Ranbir or Ayushmann? While the Rockstar has coaxed a fair amount of giggles out of us in movies like Ajab Prem Ki Gazab Kahani, Rockstar and Barfi!, Khurrana made us smile in his debut movie Vicky Donor. So that makes it a tough choice, right?
But while we try to focus on these two young lads, we wonder why Umesh isn't considering Akshay Kumar. After all, AK's comic timing is supposed to be bang on when it comes to romcoms, no? Obviously, Umesh is looking for a younger actor this time around!
Anyway, for now you tell us, readers – who do you think is a better contender for a romcom: Ranbir Kapoor or Ayushmann Khurrana?