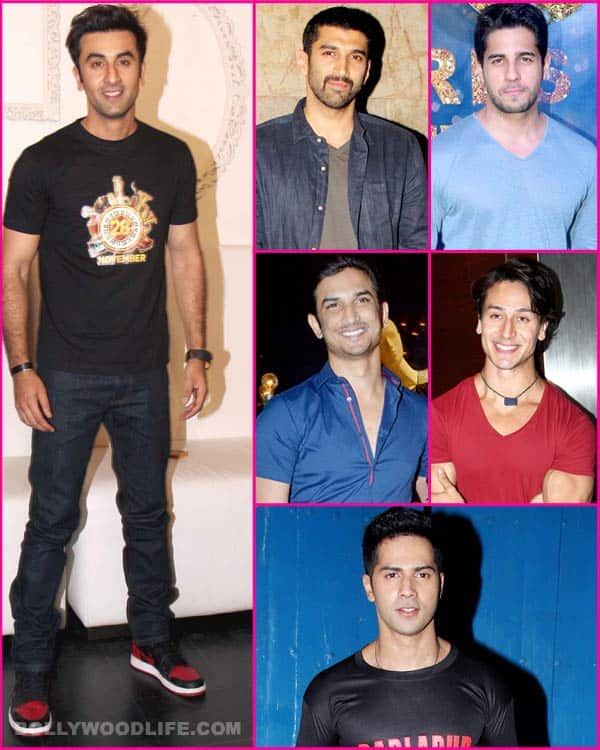 The newest superstar is all praises for his peers. Read on to find out why…
Ranbir Kapoor has been the charming golden boy of the present era, but hardly have his peers been praised by him. But that seems to have changed. Ranbir has decided to come out of the shell and appreciate the work of other new generation actors.
If we recall all the young generation actors consider Ranbir as a superstar because of his sheer ability to take risks with films. While on one hand Arjun Kapoor feels that Ranbir is the "star of our generation", Sidharth Malhotra finds him to be "the best" among the current lot, and "a great actor" who is "superb" in all his films. Now isn't it great that Ranbir has decided to reciprocate the same with epithets for the other actors as well?
The Kapoor scion feels "really grateful" for the praises. Recently he was heard speaking about a great forthcoming decade, as far as the quality of acting and cinema goes. "I think there's a lot of healthy competition [in Bollywood right now]. We are all doing great work, so we can push each other [to do better]. I think it's going to be an exciting 10 years ahead. Be it Varun (Dhawan), Sidharth, Aditya (Roy Kapur), Sushant (Singh Rajput) or Tiger (Shroff), they are all so well prepared and they are so talented. When you watch their first film, it feels like you are watching their eighth or ninth. When I watch my first film, (Saawariya; 2007), I get a feeling that I was extremely raw. I didn't know what I was doing" says Ranbir while speaking to a leading daily.
So why is it that all the other newbies consider him on a way different league than their? We ask…Ranbir modestly adds, "I really believe that I have been at the right place at the right time. I am really lucky that I came [to Bollywood] at a time when a lot of directors were writing characters for younger people. So, I think I opened certain doors and mind-sets for directors to make movies with young characters."
Mr Kapoor modesty becomes you. However, we feel good that Ranbir is finally opening up about his peeps, which he previously never did. Wethinks it's a great gesture. What do you think BollywoodLifers?