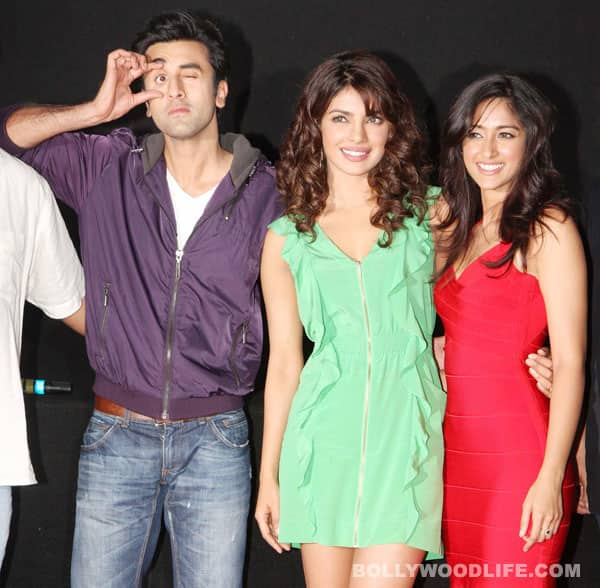 The actors are geared up to hum tunes from their upcoming film Barfi! as they travel across India
The makers of Barfi! have come up with a cool promotional strategy. Cashing in on Priyanka Chopra's good voice, RK's charm and Ileana's penchant for music, the marketing honchos have decided to make all of them sing while they are touring the country to promote the film. PC plans to utilise her singing talent to the fullest on this promotional tour and we hear that Ileana has a thing or two for crooning. It seems Chopra and D'Cruz would often slip into sudden jamming sessions while shooting forBarfi!  and they bonded over many such musical meetings.
Looks like the actors are all set for some fun and frolic. And while Ranbir has already done something similar while promoting Rockstar, we are sure this is an absolutely new domain for PC and D'Cruz. This whole promotional idea sounds interesting to us, at least way better than actors simply hammering home the idea that their movie is the best and how if we won't watch it, we will end up missing out on something that is out-and-out remarkable. Phew!