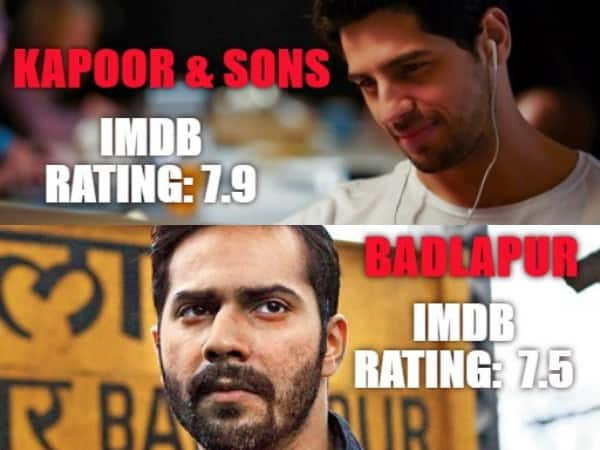 We are in 2016, where the big stalwarts of Shah Rukh Khan, Salman Khan and Aamir Khan who are not willing to budge their spot from being the king of huge box office draws. Akshay Kumar and Hrithik Roshan are still giving the Khans some really tough competition, while Ajay Devgn is making his own comfortable space and is a formidable foe. Amitabh Bachchan is beyond little things like box office and blockbusters, and is focussing more on how best to beat his previous performance as we saw in the recent Pink. After the stalwarts, it is the younger lot like Shahid Kapoor, Ranbir Kapoor, Ranveer Singh, Varun Dhawan, Sidharth Malhotra, Tiger Shroff, Arjun Kapoor and Aditya Roy Kapoor who is ready to take on the mantle of the next box office king, with a couple of them already on the right path.
In this special feature, we will be talking about these younger lot of stars and superstars, who are ready to take on the Khans, the Kumar and the Roshan. Shahid Kapoor is a brilliant dancer and a great actor, who has the guts to do a different role like what he did in Udta Punjab. Ranbir Kapoor is the second most experienced of this generation, an actor who believes in giving his best in every genre, rather than play safe with sailing on his chocolate boy looks. Then there is Ranveer Singh, whose exuberance off screen turns automatically into dedication on screen, giving winning performances every time, even in bad films. Varun Dhawan and Sidharth Malhotra, both were launched in Student of the Year by Karan Johar, have come on their own and have their own dedicated fan following. Arjun Kapoor has shown many a times that he can play a rustic small town boy to being a urbane lad with consummate ease. From supporting roles in London Dreams to playing lead in Aashiqui 2, it's a great transition for Aditya Roy Kapoor when it comes to career choices. And Tiger Shroff could be India's answer to Jackie Chan, if the Chinese star can dance as well as our lad.
These stars are already a few films old. So here, let's look at highest rated movies of these young stars and who has the best rated film of all, based on IMDB voting.
Starting from the highest to the lowest…
Shahid Kapoor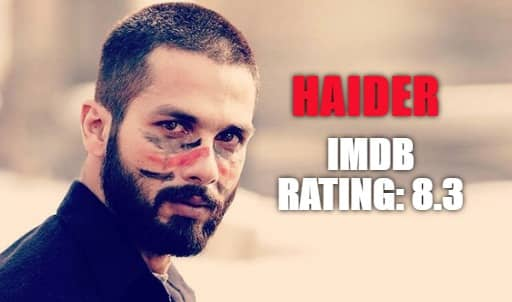 He may not have too many blockbusters in his filmography, but when it comes to some quality stuff, he has some enviable movies in his kitty. Three of his films, Udta Punjab, Haider and Jab We Met, are rated 8 and above in IMDB, something which only very few of his peers can even claim to have. Among those it's this Vishal Bharadwaj's take on Hamlet that has made the users of IMDB vote the maximum, followed closely by Udta Punjab (8.2).
Ranbir Kapoor
Ranbir may be going through a weak phase currently (and we also believe his upcoming Ae Dil Hai Mushkil could change that), but he has given some very sublime performances. The best of the lot being his mute performance in Barfi! and that of a harrowed singer in Rockstar. It's Barfi! which pipes over Rockstar to be his best film on IMDB, after all Barfi! was even India's official entry to the Oscars that year. Plus, it also had the services of a terrific Priyanka Chopra, while Rockstar had errr… Nargis Fakhri.
Sidharth Malhotra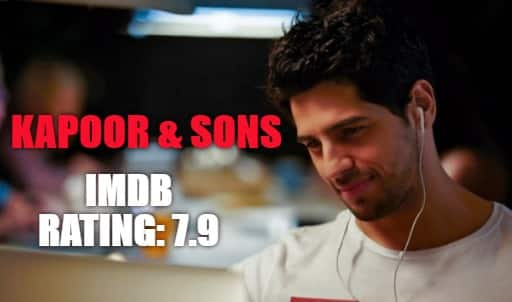 If you thought Ranveer Singh would follow Ranbir, you were wrong, for surprise…surprise…it's Sidharth Malhotra who surges ahead with this year's Kapoor & Sons. The film was one of the best in 2016, and was also a huge hit. Though it was Fawad Khan who took away most of the laurels in the film, Sidharth Malhotra should also be complimented for letting his co-star take on the better role, while underplaying his own performance.
Varun Dhawan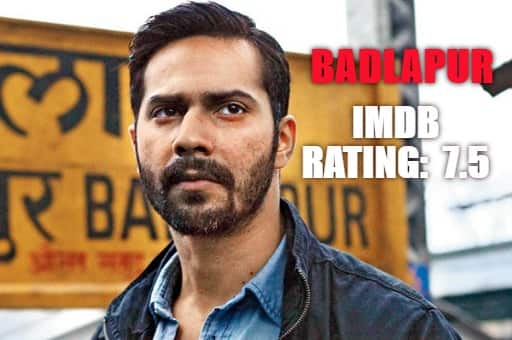 It's not easy for a young actor like Varun Dhawan who is in his '20s to play a character whose age spans from the '20s to '40s, and someone who has grey shades as well. But Varun took the risk, and it paid off very well in the form of the critical appreciation and the commercial success for a dark thriller like Badlapur. Sure there are some rough edges in his performance, but he still managed to hold off well against a terrific performer like Nawazuddin Siddiqui. We are still waiting for a movie like Badlapur again from Varun!
Aditya Roy Kapoor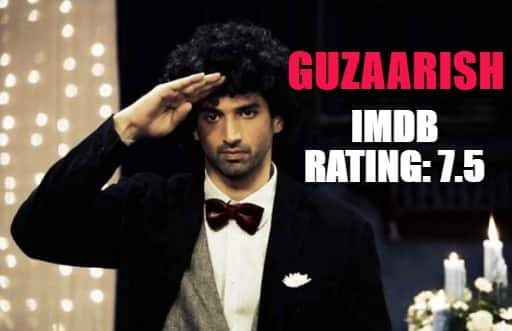 It's not fair to say Guzaarish as an Aditya Roy Kapoor film, since he had a supporting role in the film while Hrithik Roshan played the main lead. However, he was really good in the film, for what we can say. And it's better to have Guzaarish here than say, Fitoor…shudder!
Ranveer Singh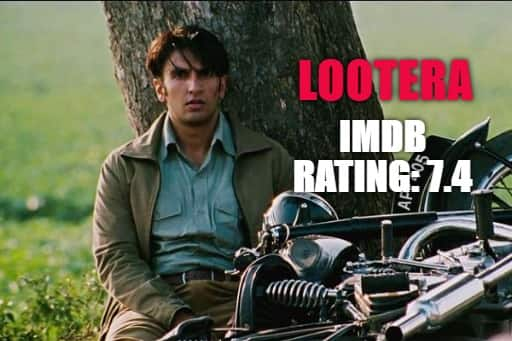 Despite having major hits like Goliyon Ki Rasleela…Ram Leela and Bajirao Mastani, IMDB doesn't seem to have much love for Ranveer Singh, with Lootera being his highest rated movie. Though I personally have no qualms here… Lootera is definitely my fave Ranveer Singh film, and I always feel the film deserved more love than it should have got. Thank God, IMDB believes in sharing my sentiment. If only it was rated better…
Arjun Kapoor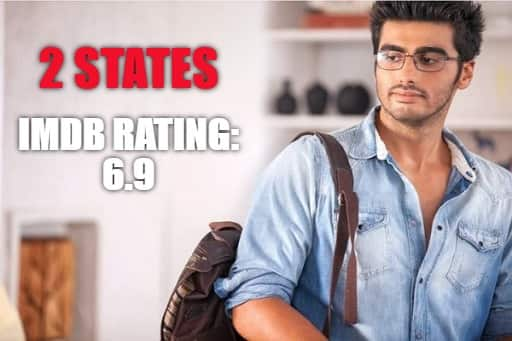 Ranveer Singh's bromantic partner in Gunday (incidentally, that film has only 2.0 rating) was much loved playing a fictional version of Chetan Bhagat (with a different name though) in the cinematic version of the novel by the same name. His pairing with Alia Bhatt was appreciated, and it also proved to be one of the biggest hits of his career. Sadly, Gunday still takes the top spot.
Tiger Shroff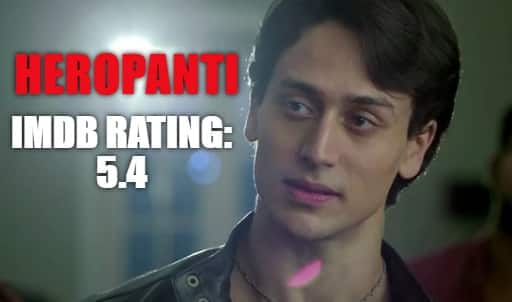 It's unfair to put Tiger Shroff in this list, since he is just three films old. However, out of three, he has made successes of two, and has a very strong fan-base. But this fan-base of his doesn't seem to be very active on IMDB, as his supposedly best film (also his debut) has a very poor rating. Or perhaps, even his fans know that he is the best thing in his every film, the rest of the content sucks big time!