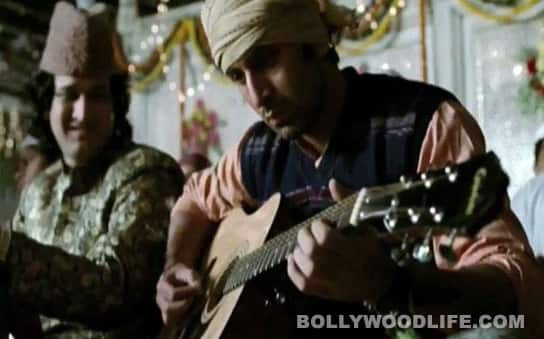 The singer, who is known for crooning romantic songs, has sung ten new potential rock anthems a la Jim Morrison for Rockstar
Imtiaz Ali and AR Rahman have shown tremendous faith in Mohit Chauhan by making him the voice Ranbir Kapoor in Rockstar. The director wanted to be authentic, so he decided to go with only one singer throughout for Ranbir, who plays a rock singer in the film. As a result Mohit has sung ten tracks for the film! And that is pretty radical these days, when almost every song in a film's soundtrack is sung by a different voice. We seem to have forgotten how to associate a singer's voice to an actor's face, like we did in Bollywood earlier, where Abhijeet and SRK matched, Udit Narayan sang for Aamir and SP Balasubramanium became for Salman Khan's voice. So this one's surely a rarity! Do not forget that Mohit is also Imtiaz's favourite singer. He has sung the hit songs in Imtiaz's previous films – Jab We Met and Love Aaj Kal.
Also, Mohit has been the lead singer of a band called Silk Route, best known for Dooba dooba, before he started singing for films and our guess is that Imtiaz thought he would understand the psyche of an independent artiste quite well. Mohit has struggled for many years in trying to make his own music before turning to playback. But until now he has been used by music directors – even by his favourite composer Pritam – mainly for romantic numbers. His smooth voice is rarely considered for heavy or fast-paced numbers. But after listening to the soundtrack of this film, we are sure that Mohit has managed to do two things right— get the rock attitude and manage to suit Ranbir's image. He is an untrained singer and at times you can hear the roughness in his voice, but in a strange way it makes the songs sound very fresh. From the soft and heart-touching Tum ho to the heavy-duty Sadda haq ‑ Rahman has given him great variety and scope. You are a lucky man, Mohit Chauhan!