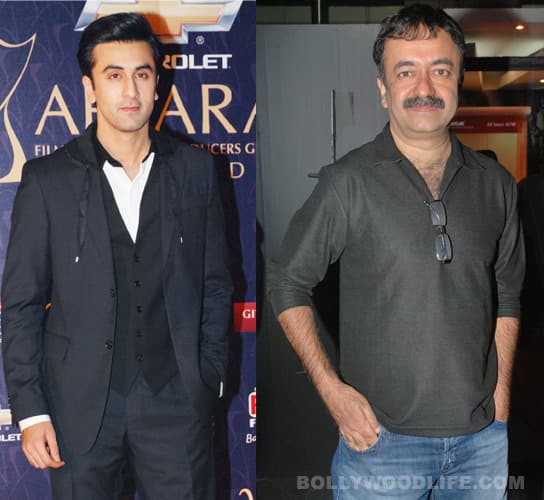 After impressing the super-busy Aamir Khan with his refreshingly different script, Rajkumar Hirani has gone on to sign Ranbir instead
After parting ways with his producer, Vidhu Vinod Chopra, director Rajkumar Hirani is on his own now. The duo has given us memorable and hit films like Munnabhai MBBS, Lage Raho Munnabhai and 3 Idiots. But looks like the two are just unable to resolve their creative differences anymore and this has caused a rift between the producer-director pair. Nevertheless, Hirani has decided to produce his next directorial project. Hirani is taking a huge step and he really wanted Aamir Khan on board.
Unfortunately, Aamir, in spite of loving the new script, could not commit to it due to date issues and some prior commitments. What Aamir did in his own little way is that he endorsed the freshness of this script in his inner coterie, claiming that this was the best script he had heard in the recent times. Hirani wanted to start the shoot as early as possible and could not wait for another year to sign Aamir. Ultimately, the superstar Khan's advertising campaign seems to have helped Hirani and Ranbir Kapoor has agreed to do the film. Anushka Sharma has also been cast opposite Ranbir for this untitled film. This will be Ranbir and Anushka's first film together. And with the versatile Hirani at the helm of things, it sounds like another super hit film in the making.