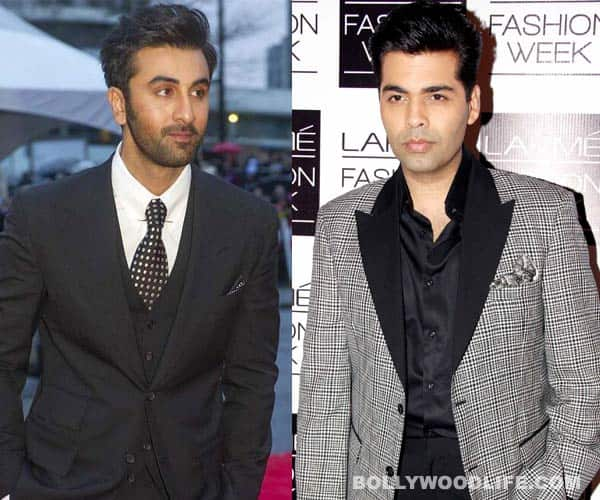 Going by the latest goss, it looks like the Kapoor lad has managed to bag one more challenging role. While we don't doubt his acting abilities, we aren't sure if he is the right choice for this coveted role. Here's why…
Ever since Karan Johar bought the film rights of The Immortals of Meluha from author Amish Tripathi, there has been a lot of speculation regarding who will play the lead – Lord Shiva in the film.
Initially, there were rumours of Hrithik Roshan being roped in for KJo's ambitious project. Later, reports claimed that the director was considering Rambo Shahid Kapoor. But now we hear besharam Ranbir Kapoor has been chosen to essay the role of the Lord in the movie adaptation of the best-selling novel. We also heard that apart from KJo, it was Ayan Mukerji – who will be directing the film – who thought RK would fit the bill perfectly.
We all know the Kapoor lad has always experimented with his roles and films. From playing a heartbroken musician in Rockstar to a deaf-mute character in Barfi!, Ranbir has done it all and effortlessly.
The young actor has proved his mettle time and again. But there are a few roles which wethinks he should stay away from – like playing Lord Shiva, for instance. Not 'coz he can't pull it off, but simply 'coz it's hard to imagine him as Shiva. To play such a strong character, one needs to have a strong personality. RK's persona is more on the charming side. Also, to play Shiva, one needs to have a well-toned body. If not six-pack abs, at least some dole-sholes are a must! Ranbir is nowhere close to that and we are sure you would agree with us. With his lean body and chocolate boyish charm, wethinks Ranbir is a total misfit for this dumdaar role. He may act his heart out in the film but that wouldn't make up for the powerful image needed to be Lord Shiva…of course, onscreen.
If Karan and Ayan really want their film to make an impact on the viewers, they should go for the honey-eyed Roshan without even thinking twice!
Read our special feature on The Immortals of Meluha on the actors we want in the film!