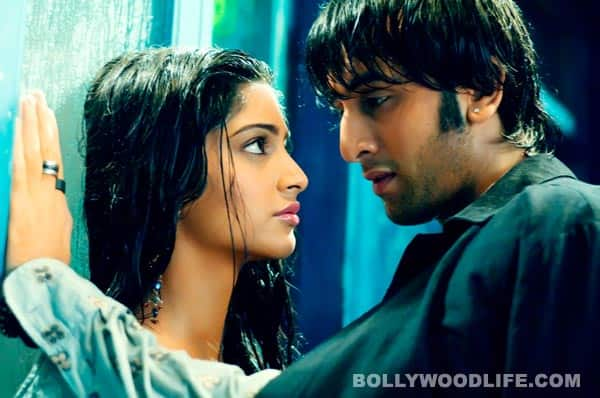 It's not only the festive spirit twinkling in the air, but also romance that light up the faces of B-town's actors
The Eid ka chaand is considered to be very beautiful. But for a man in love, the most beautiful face is of his beloved. So when these actors fall in love, and it happens to be during Eid, what better compliment could they pay to their darlings apart from comparing their faces to that of the moon – right?
So here are some of the choicest compliments that go perfectly with the mood of this day! Eid Mubarak!
Saawariya (Ranbir Kapoor woos Sonam Kapoor)
Yoon shabnami pehle nahi thi chaandni
Chaand woh bharma gaya, tujhko dekha toh sharma gaya
Woh churaane laga hai nazar…
The moonlight wasn't this rosy before,
The moon has started to bloom, but looking at you feels shy,
And has started stealing his gaze…
Tees Maar Khan (Akhay Kumar tries to impress Katrina Kaif)
Wallah re wallah wallah
duur husn ka deedaar hua
Eid ka chaand yaar mera baar baar hua
Eid ke naam pe hum chaand de gaye,
Ishq ke name pe badnaam ho gaye
Jab kuch aur na neelaam ho saka toh muft mein hi hum jaan de gaye
I promise by God,
From afar have caught a glimpse of beauty,
The moon of Eid my love keeps becoming,
In the name of Eid we have given the moon,
In the name of love we have become infamous,
When nothing else was left for auction, then in free did we give our life
Yeh Mohabbat Hai (Rahul Bhatt flirts with Akanksha Malhotra)
Chaand saamne hai eid ka… tujhpe hai meri nazar
Jaanta hoon main ye sanam, gustaakh hai meri nazar
Oye! chaand mubarak chaand mubarak
Moon in front is of Eid, my gaze is on you
I know this, my love, errant is my gaze
Hey! Moon be blessed, moon be blessed!