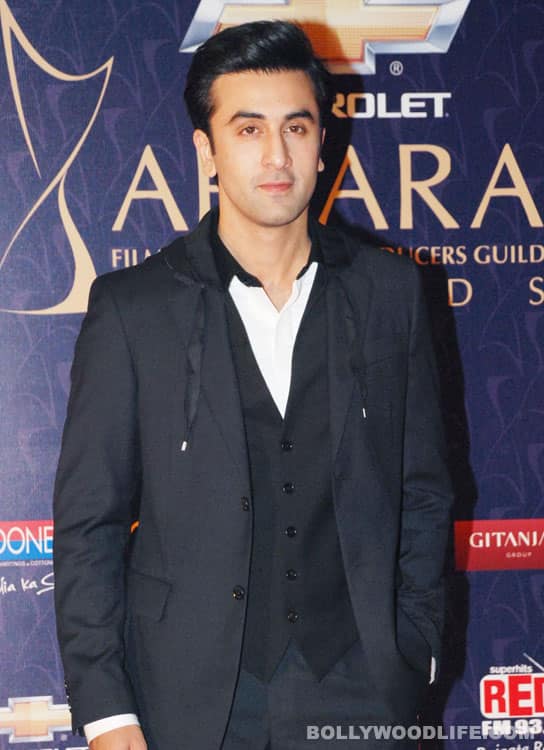 We think it's not coz of what the Rockstar's confidantes want us to believe, but a simple logic that is being overlooked in the big scheme of things
The latest goss regarding Ranbir Kapoor's long anticipated world tour, which was to take-off in August-September 2012, is that it has been pushed to a later date again. While the officials have not given a crystal clear answer to why the show is being delayed, sources close to the star dole out their own versions. A source informs that Ranboo wants to focus on his acting assignments while another claims that the actor feels he doesn't have a substantial repertoire of foot-tapping numbers for stage shows. Wasn't the world concert postponed earlier for the same reasons too? But after the success of Rockstar everyone involved had a change of heart. From Ranboo to his father Rishi Kapoor to the Morani Brothers, who are co-ordinating the show, felt the young star was ready for his first tour.
Anyway, we think it isn't what sources want us to believe. Wethinks, that none of the stars who were initially approached are willing to be part of Ranboo's world tour anymore. As per the original plan, Shahid Kapoor, Priyanka Chopra, Katrina Kaif, Deepika Padukone and Sonam Kapoor were going to shake a leg with the Rockstar. However after Dippy and Sonam made personal digs at the Kapoor kid on Karan Johar's chat show, the ladies were axed from the concert. And last week we heard that Shahid Kapoor too had excused himself out of the show as he felt all the attention was concentrated only on Ranbir. That left them with Piggy Chops and Kat. Now they could have been part of the tour had it taken off when discussed, but today their calendar doesn't even accommodate personal time let alone a world tour. PC has her platter filled with Barfee, Teri Meri Kahaani, Krrish 3 and a career in music while Kat is working on Yash Raj Films' project with Shahrukh Khan in the lead and Dhoom 4 with Aamir Khan. So logically speaking, Ranbir is the only one interested and available for the big world tour.
Also read: Is Ranbir Kapoor the most colourful Bollywood denizen?