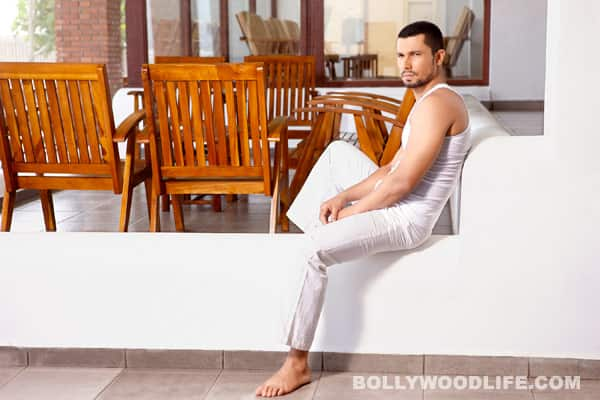 Is this the result of his possessive girlfriend's Neetu Chandra jealous streak acting up?
While all eyes are on porn star Sunny Leone for her first appearance in a Bollywood flick, the two men in Jism 2, especially Randeep Hooda, are also attracting a lot of attention for their steamy performances in the erotic thriller.
Yet, at the first press conference to promote Jism 2, hottie Hooda shocked us with his revelation. He said, "I don't think I can do a film like Jism 2 again!"
Isn't that strange? 'Coz looking good and getting naughty comes so easy to Randeep, wethinks! Maybe his beautiful girlfriend Neetu Chandra is to blame. Remember how, after the release of Sahib Biwi Aur Gangster, stories had appeared that Hooda's kissing and love-making scenes in his movies were negatively affecting his harmonious relationship with his girlfriend?
But that's not the reason for Randeep's startling statement, we hear. It turns out that the film's intense scenes – not the ones in the bedroom, but the emotional kind – deter him from doing a film similar to Jism 2 again.
At the event, the Haryanvi hunk said, "I got the part which was more of an idea of this man. I found myself at wit's end to how to go about it."
And about Randeep's lady love Neetu – in an interview, when the Garam Masala babe was asked if she was uncomfortable with her beau's sizzling chemistry with Sunny, she said: "Why should I be jealous of her? We are actors and the more convincing we look on screen with our partners, the better it is."
Is it really? Or are the words said to maintain peace in the paradise called love!