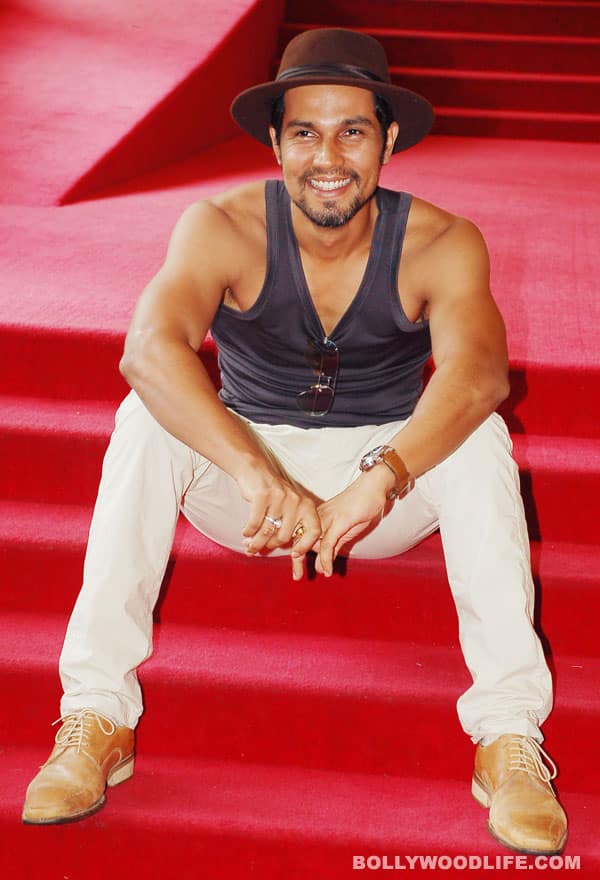 We think so, as he has signed up to play a gigolo!
The uber hot Randeep Hooda is gearing up to play a gigolo in Satish Kaushik's next film, Mayanagri. While other heroes may think twice before playing a male escort, Randeep, we hear, had no such qualms. And why would he? He already has the sexy six pack abs that are a must for any self-respecting gigolo. He can charm, seduce and flatter his women – haven't we seen that already in Sahib Biwi Aur Gangster? Ladies, don't you just love the fact that this means you'll probably get to see the handsome Randeep do a striptease on screen? Enough of a prospect to get you swooning right away, huh? Too bad all of you can't be Mahie Gill. She plays his love interest in the film.
Oh yes, the film. Forgot all about that in our delight, didn't we? Want to know anything more about it?
All that has been revealed so far is that Mayanagri is about two men from small towns who try their luck in Mumbai. One becomes a gangster and the other becomes a gigolo. It is but expected that the two would face off against each other. We are yet to find out who plays the gangster, but we'll let you know as soon as we do. Till then, why don't you tell us who you think will make a worthy adversary for Randeep?