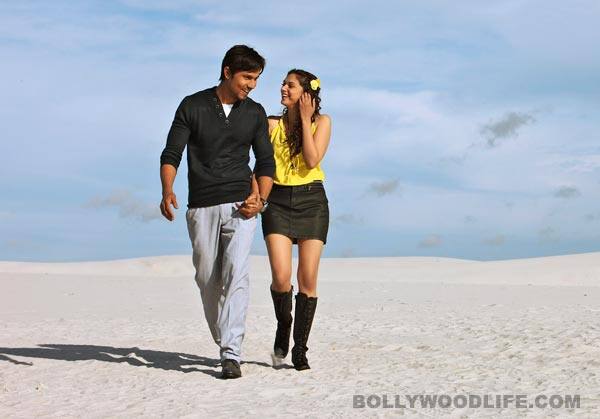 The two lovebirds, Randeep Hooda and Aditi Rao Hydari have been whispering sweet nothings into each other's ears and romancing in the wild while crooning an extremely mushy song in Murder 3
Randeep Hooda and Aditi Rao Hydari are getting all lovey-dovey in the promos of Murder 3, so there couldn't be a better time for doing our version of one of the most romantic numbers in the film. Of course, when translated into English this passionate love track morphs into a hilarious ditty. But before you go any further, here's a fun anecdote you must know about the couple in this one. One scene shows Randeep photographing exotic cheetahs, with Aditi petrified. We hear it was absolutely the other way around off screen – Randeep was the one getting all the goosebumps even as Aditi made the most of the adventure.
Now that you know the true story, increment the fun with our interpretation of the song's lyrics…
Jata hai tujh tak, mera har ek raasta
Goes to you, mine every road
Tu hi manzil meri, mera pata
My desitination you are, my address
Benam sa, gumnaam sa
Nameless like, anonymous like
Maine to jahan me ek shaqs tha
In this world, only one entity I was
Bikhra hua saa, tuta hua saa
Scattered it is, broken it is
Mujh mein kahin mera aks tha
Inside me my reflection was somewhere
Mujhe apni mohabbat ka de aasra
Give me love of your shelter
Mujhe chaha kisi ne na teri tarah
Me no one has loved like you
Eh raahat-e-jaan
Hey, comfort of life!