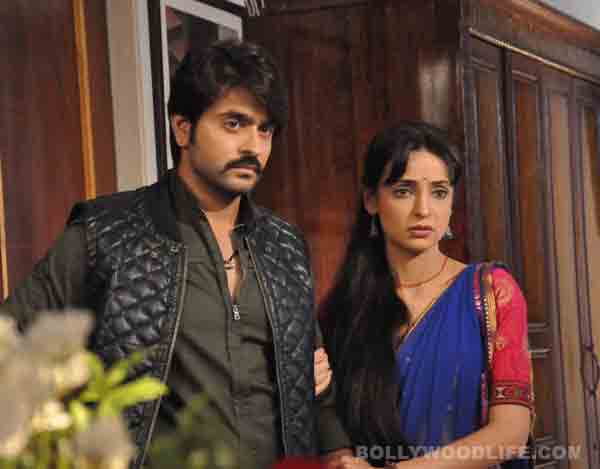 After a romantic dance will love spark between warring couple of Rangrasiya?
Paro (Sanaya Irani) and Rudra's (Ashish Sharma) growing closeness has not gone unnoticed by Maithili or then Mohini (Ananya Khare).  While the couple is warming up to each other there are hurdles being built up by Mohini. Will the couple's misunderstandings increase or will they emerge strong from some testing times is yet to be seen. However the immediate question is will Rudra sit with Paro for the upcoming Satyanarayan pooja? Going by the recent episodes Rudra is warming up to his wifey. From rendering indirect and direct apology to buying her pink coloured bangles Rudra is growing closer to Paro with every passing day. His fondness for his biwi is making Mohini go green with jealousy. Not only is she plotting to murder Paro, but she hopes that her ploy will land Rudra is trouble. As Paro and Maithili prepare for the pooja, Mohini prepares poisonous laddoos for Paro. On the other hand Paro is hoping that Rudra will be with her to perform the rituals of the pooja.
Maithili is uneasy when the holy milk spills, she sees it as a bad omen and hopes that there is no bad news in store. Paro is looking forward to be by her hubby and perform Satyanarayan pooja.
Will Rudra miss the pooja and hurt his wife's feelings? Will he end up saving his wife's life without his knowledge? Or will he fall prey to Mohini's scheme? Watch this space for more updates on Rangrasiya…