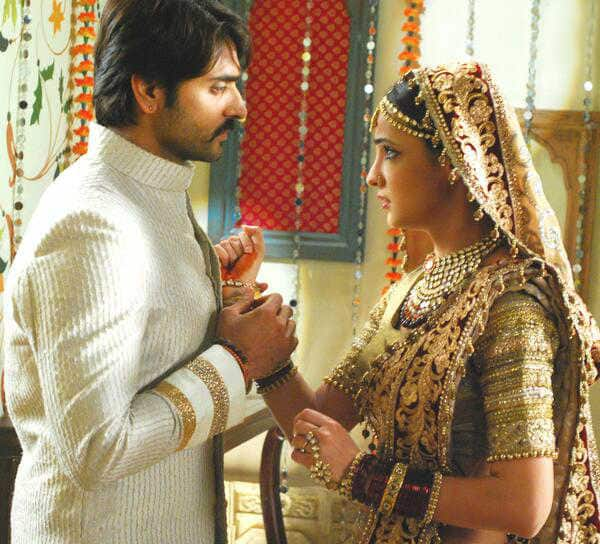 The BSF officer married Parvati in a drunken state and promised to make her life hell, but will it cost him?
Rudra (Ashish Sharma) was acquitted of all charges and given the highest honour from BSF because he caught Thakur Param Singh Tejawat (Tarun Khanna) for arms distribution. However, the unit changed their opinion when Parvati (Sanaya Irani) barged in the ceremony requesting Rudra to marry him like he promised.
His senior officer stripped him of his medals, uniform and suspended him for ruining the public image of BSF when he refused to marry Paro. In retaliation, Rudra does the seven pheras with Paro around the fire, pledging to ruin her life for spoiling his name.
In the upcoming episodes, we will see that Rudra ticks to his word and starts making Paro's life hell by insulting her and treating her badly. Unfortunately for him, a lady (Kiran Bahrgav) from the Mahila Commission will come to check on Paro. This comes as another shock for Rudra. So he is forced to talk to Paro nicely and treat her with respect. Rudra will be compelled to make lovey-dovey gestures. But the social worker will see through his act. She will make sure that Rudra is affectionate towards his new wife no matter what the situation is.
We wonder if the social worker's acts will bring Rudra and Paro closer or will it wedge the distance further. Guess we will know that in time. Until then, keep watching this space for more updates on Rangrasiya.