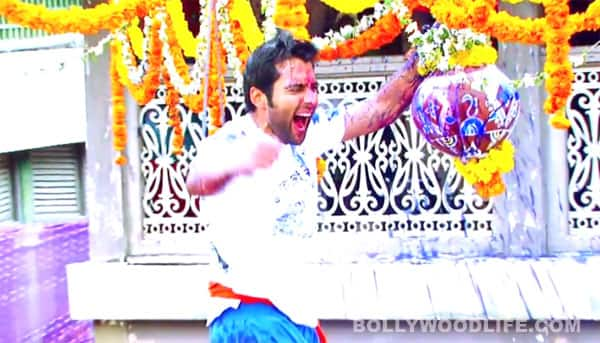 Check out how Jackky managed to turn into a full-on tapori in the Govinda song
Jackky Bhagnani has mostly been seen doing western dances on screen. So for those two or three fans of his, who really want to see Jackky boy try out a new style of dance, this is it!
In the song Nand ka lala from his latest flick Rangrezz, Jackky has, in his own words, unleashed the tapori within him and gone crazy dancing to the tune. Well, we couldn't agree more with you there, Jack! The ease with which you arrive as the unclassy tapori, you're a natural! Wink wink.
With the video, one gets an idea of what all goes into making a successful Govinda song with the huge sets and scores of background dancers, yet choreographer Prasanna makes it look easy. Though Jackky's moves are no big deal really, what is special is that the whole song looks like just one continuous dance routine, without any breaks, which is quite cool. Also try and spot a harrowed Priyadarshan trying to bark orders around all the noise. Wonder what supreme power it would have taken on his part to try and make Jackky look good this one time on screen. So check out the making of the song, and tell us whether the director has succeeded or failed!