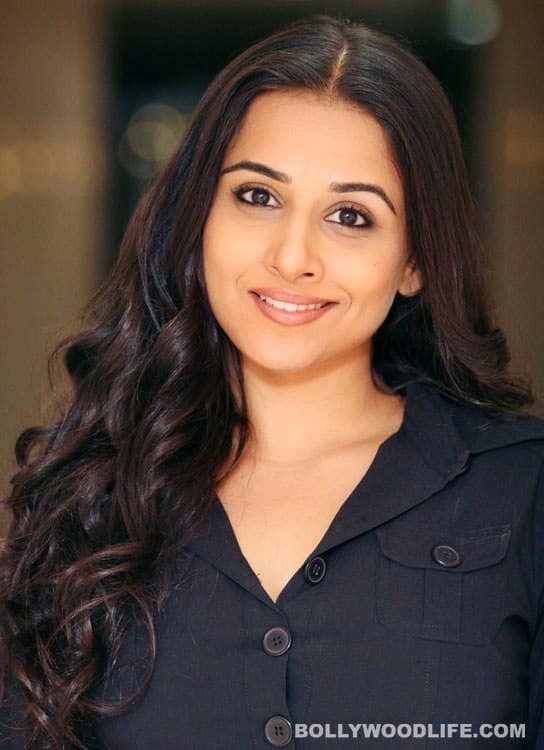 Catch Vidya talking about her recent hit No One Killed Jessica, her chemistry with Rani Mukerji and much more
Looking graceful as ever, Vidya Balan has 'excitement' written all over her face. No One Killed Jessica (NOKJ), directed by Raj Kumar Gupta, has been the talk of the town and Vidya is all geared up to answer every single question related to the movie. "You are looking like a teenager in NOKJ," I observe and compliment. Reacting with a wide grin, she says, "Sabyasachi has decided my look in the movie. Rani and he had gone shopping to London and they purposely didn't take me along. He didn't want the clothes to fit me perfectly."
On asking if her character has any resemblance to the real life Sabrina Lal, she says, "Raj and I sat and we created a character called Sabrina; there are no similarities as such with her. What we have really borrowed is Sabrina's strength and spirit. Asking Sabrina about how her whole journey was would be very insensitive on our part, but she did share a couple of her experiences with Raj."
Apparently the first time the director narrated the script to Vidya, the first question she asked him was why she wasn't offered Meera's (Rani's) character, to which he replied, "The emotional journey of the character, from being vulnerable to being strong, I don't think anybody else can do it." She was instantly convinced. "I told Raj that I would lie on the railway tracks if you ask me to do so. That's the kind of enthusiasm and energy I possessed after hearing out the script," she adds.
The onscreen chemistry between Rani and Vidya looks fabulous. But how's the camaraderie when the camera isn't rolling?  "Rani and I don't claim to be friends. Spending some time on the shoot doesn't make you friends forever. We did have our share of fun. I remember going to her house during Ganpati (festival) and making chocolate modaks together. She also used to pull my leg a lot while shooting. There was a scene in Ishqiya wherein I had to suck Arshad's (Warsi) thumb; Rani would constantly imitate me on the sets of NOKJ, and I couldn't stop laughing. She's a fun person to be with," Vidya says candidly.
The songs in the movie are definitely worth a listen, I mention. "Each song has been beautifully composed. Aitbaar especially is very close to my heart, it really grows on you. The song is based on Sabrina's journey. Also Ali re justifies Rani's personality perfectly," she says.
Lately a lot of Vidya's characters have had a tinge of sexuality in them and when asked about how she manages to portray such diverse roles she says, "My characters in Ishqiya, No One Killed Jessica, and Dirty Picture are all different. In Ishqiya, I am sexually aggressive, in NOKJ I am almost asexual and in Dirty Picture I am sexually offensive, and the sexually offensive part is something I can't imagine (laughs). But it's challenging and that's why I am an actor. I love doing difficult roles."