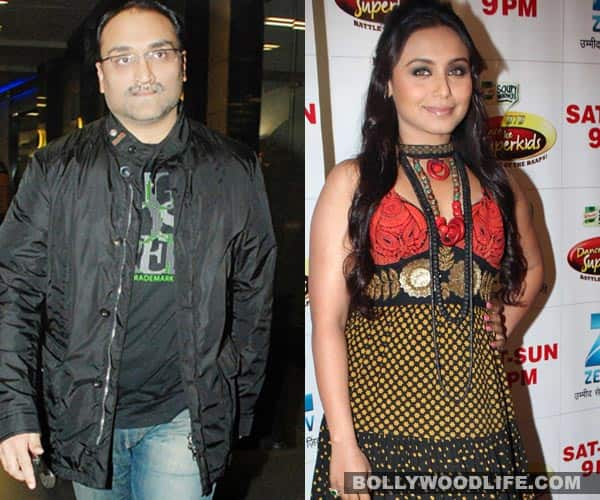 The rumoured December marriage of Rani and Aditya may be pushed further back due to Yash Chopra's death
Rani Mukerji's professional life may be going without any major hiccups, but she sure is having a tough time on the personal front. Earlier, before the release of Aiyyaa, speculation was rife that Rani would tie the knot to long time boyfriend Aditya Chopra in December this year, after the release of her movie Talaash.
The actor also went on a family holiday with Aditya and his family after the issues she had with Yash Chopra were pretty much resolved, we heard, after the legendary director gave his official nod to Rani and Adi to tie the knot. There seemed to be nothing in Rani's route to realising her dreams. She was so deeply embedded in the Chopra family that when Yash Chopra was hospitalised earlier this month, Rani quit the promotions of Aiyyaa and was constantly by the ailing director's side.
However, with the recent tragedy that stuck the Chopras and the untimely death of the patriarch, Rani's marriage plans have gone completely haywire. Reportedly, Aditya was in complete shock and inconsolable, and Rani was like a rock to him and his family – mum Pamela and brother Uday. And in such a sad state, there seems to be little possibility of any marriage happening this year. Now it seems that it will be a sad December for our heroine, and any plans of marriage will be realised only in 2013. Of course, we will know more when we hear it directly from the horse….err…Rani's mouth, but until then we just report what our buddy the birdie tells us.
Well, we hope Rani maintains her composure and continues doing the fine work she can do. And that the year 2013 is super lucky for her on both personal and professional fronts.