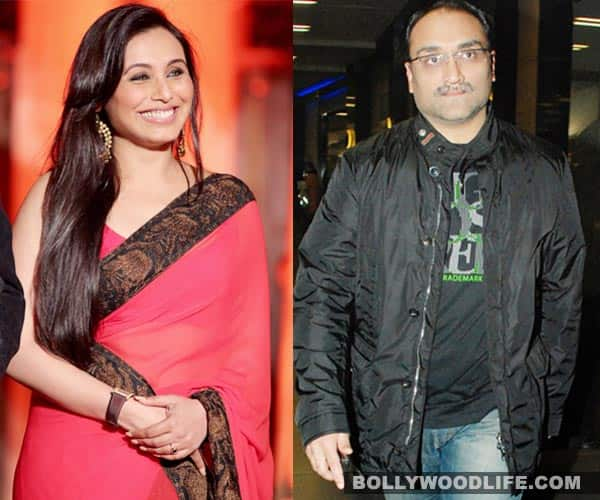 The Bong beauty distributed sweets to celebrate her marriage
Rani Mukerji launched the trailer of her upcoming film Mardaani at the Yash Raj studio on June 24. The Bong actor looked bubbly and cheerful. She also distributed sweets amongst media to celebrate her marriage with the members of the press. Finally it seemed the dusky actor was ready to speak about marriage and hubby Aditya Chopra.
When questioned if Adi will now start socialising amongst media and friends, the Mardaani actor said, "Aditya is more engrossed in work rather than socializing and he is not going to change. He is his own individual self and will stay away from the media."
Rani who was wearing white jacket over a black top paired with blue worn out denims looked ravishing in her latest appearance. The petite actor seemed quite confident and answered all the questions from the media.
With inputs from Prateek Sur