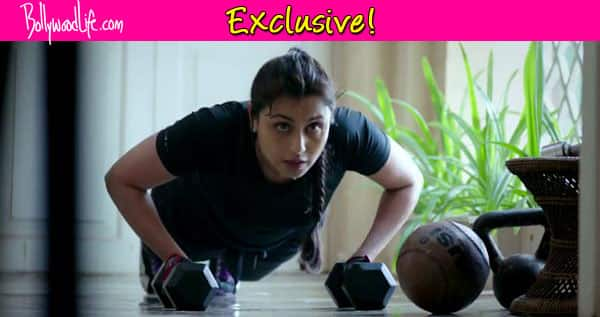 Aditya Chopra's wifey was all praises for Krav Maga, which she performs in Mardaani
Rani Mukerji has garnered a lot of praises for the action sequences in her upcoming film Mardaani. Mrs Aditya Chopra informed that she took special training in an Israeli martial art form called Krav Maga for all the action sequences. Talking about the current state of women safety in India, she stressed on the fact that Krav Maga is not a very tough martial art form and all Indian schools should make martial arts a compulsory subject in the curriculum.
If we recall Akshay Kumar has time and again stressed on the importance of martial arts in, not just the safety and protection, but also the well being of an individual. Rani as well stressed upon the importance of martial arts when she unveiled the trailer of her upcoming film Mardaani recently at YRF Studios. It was not that she was promoting Krav Maga, but she said that not just girls but also boys should be trained in any form of martial arts.
We hope this is not just for the promotion of the film and she as well tries to inspire youngsters to take up martial arts, just like Akshay Kumar does. Hai na peeps?