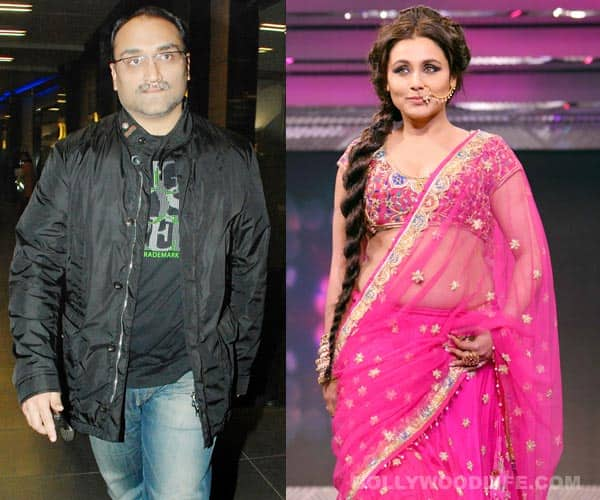 While industrywallas are congratulating the newly-wed couple Rani and Aditya on social networking sites, their secret Italian wedding has also managed to get the witty or should we say catty side of Twitteratis out…
Last night, Rani Mukerji married her long time beau Aditya Chopra in Italy. We hear their shaadi wasn't a big fat Indian drama but a small and an intimate affair attended by close friends and family only. This news has indeed surprised many as everyone expected the Bong beauty to get married in filmi ishtyle with band, baaja, baaraat and of course paparazzi. Clearly that didn't happen but we are happy that the Mardaani actor has finally settled down with the man of her dreams. And though it's joyous occasion for Mukerji and Chopra khandaan, social birdies on Twitter have been gone berserk over this piece of information. Maybe that's the reason they couldn't hold back their imagination and posted some rather funny one-liners about Rani-Adi's secret Italian wedding. We picked the best from the lot just for our BL readers. So read on and have some fun, like we did…wink wink!
Normal people get married and go to honeymoon. #AdityaChopra went to honeymoon and got married
Rani and #AdityaChopra tie the knot in Italy.. That's the 1st good news for India from Italy.
Here's Rani Mukherjee pictured with her new husband, Aditya Chopra seated on bench. (PS: YRF head honcho is not in the picture, hope you got the joke..wink wink)
So #AdityaChopra chose Italy as his wedding destination. Inhone toh Uday Baba aur Rahul Baba wale comparison ko seriously le lia!
#RaniMukherjee & #AdityaChopra finally tie the knot. First significant Bengali-Punjabi association since "Vicky Donor"
Rani marries #AdityaChopra.. Now next she'll be seen in Dhoom series
Rani mukherjee finally gets married to Aditya Chopra in Italy. Now the question is, did the groom pose for the wedding album?
Rani and #AdityaChopra get married in Italy. If they could wait for 25 days more, Sonia Gandhi family could be a part of their marriage.
#AdityaChopra is trending everywhere. That is as social as he gets. Enjoy it while you can people.