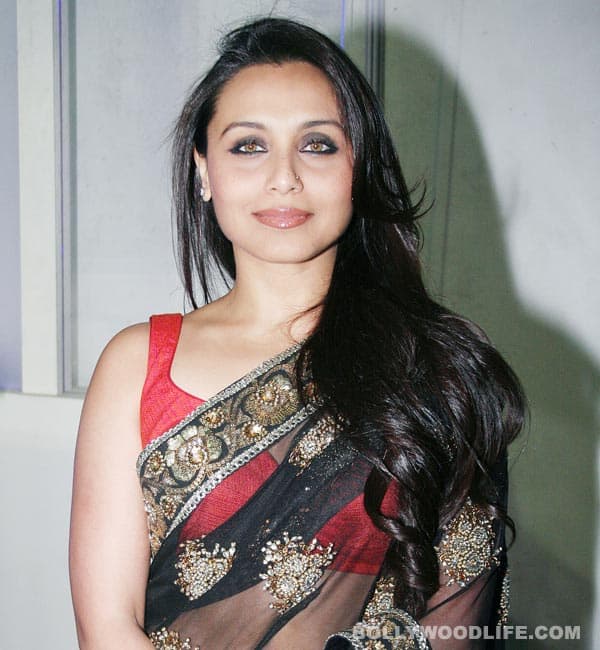 Not in something wicked that your naughty mind imagines! We mean professionally…
A birdie from the sets of Aiyya – a quirky love story between a Marathi mulgi (gal) and Malayali chekkan (guy) – told us that the film's leading lady Rani Mukerji has been very interfering. Not meddlesome in an irritating and frustrating way, like a lot of star actors are infamous for, but in a sweet and encouraging manner.
It turns out that Yash Raj Films' head honcho Aditya Chopra's girlfriend is mighty pleased with the way Sachin Kundalkar's film has worked out, so she wants to ensure that all her fans find out more and spend their hard-earned money to watch Aiyya. Our birdie says, "Rani's watched bit and parts of the film and loved what she saw, so she's been sitting for discussions and taking interest in everything, from the poster to theatrical trailers to promotional activities for Aiyya."
All we can say is, why should she not get involved in the other aspects of filmmaking and let men make all the decisions? By the way, we hear that Rani's new found interest in the business side of films is a result of the long hours she spends with her beau at YRF Studio, being enlightened by boring details of Bollywood.