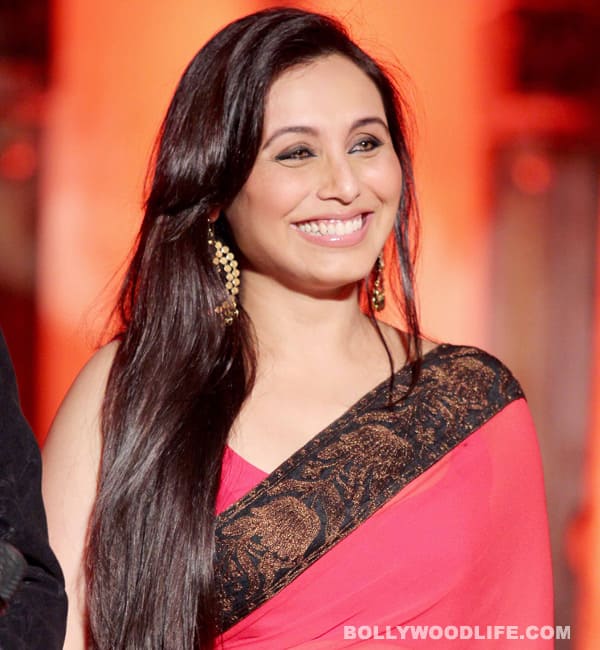 The actor recently admitted that she wants to have babies as she believes becoming a mother is the greatest achievement for any woman
Rani Mukerji is the first actors in Bollywood to admit that she is ready to have a baby. Most actors, no matter how successful; always place their career before their personal life. They call chant the 'love can wait, life can wait, marriage can wait and babies can wait' mantra. Those in relationships deny they are dating, the married actors hide their marital status and baby news for as long as they can. So it is refreshing when the recently married actress admits that career will take a back seat for a while as she wants to experience motherhood. Even before Rani got married to Aditya Chopra, there have been rumours about how she would be play an active role in running the country's biggest studio – Yash Raj Films – owned by her hubby. Here the actor with the lightest eyes and the warmest smile talks about mommyhood!
Do you see yourself playing a role in running a studio?
Running the studio, I don't think… My marriage has not created a sudden need for a change in the functioning of the studio. It was running extremely well and that will continue now also. So my being there or not being there, it makes hardly any difference over there. The thing is that because I am attached with Adi and I have been part of the industry so tomorrow if someone comes to me for a suggestion or opinion, I will give it, of course I will give it because it's my husband's company and I'll always have it's best interest at heart.
So there is no position being created as such?
No, not unless Adi thinks so. If he feels so… Of course like I'll always be more than happy but I think at present I think there are capable people doing the job very well.
How about producing a film for the banner?
(Laughs) I want to produce children now.
Pressure from your Punjabi mother in law?
Not at all, there is no pressure from my Punjabi mother-in-law but I want to have babies. All my friends have always teased me saying, 'Rani was born to become a mother.' And I believe that too. I really want to start a family. It's something I don't want to delay. Also I feel becoming a mother is the greatest achievement for any woman. That's the closest she comes to God because she is creating something, creating life so I want to experience that.