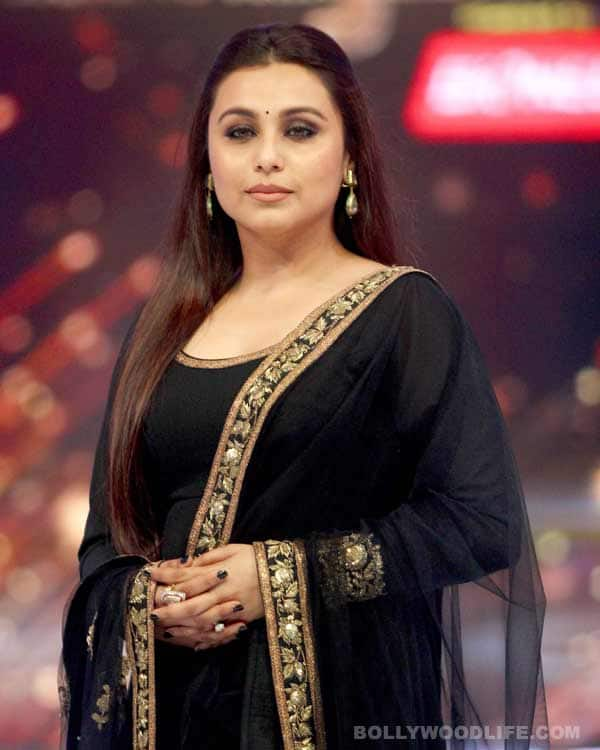 The media circuit is abuzz with reports about Rani being pregnant, but she is not
We were a bit surprised when we came across a report, which stated that Rani Mukerji is pregnant. However, let us tell you that Rani and Aditya Chopra are not expecting their first child, yet.
According to a report in a leading tabloid, Rani, who was on the sets of Jhalak Dikhhla Jaa 7 to promote her upcoming film Mardaani looked heavier than usual. The report also said that the actor came to the sets pretty late after visiting a doctor. Apparently she even needed help while climbing the stairs. All three judges (Madhuri Dixit, Karan Johar and Remo D'sozua) kept heeding to her needs throughout the shoot.
All of this indeed make one think that she is pregnant, but a very reliable source begs to differ. "Rani is NOT pregnant. She had injured her knee so she walks carefully. This is the reason, she visited a doc and was needing help while climbing the stairs," says the source.
Well, Rani is not the only one who has been a target of such fake reports. Soon after her marriage, Kareena Kapoor Khan was said to be pregnant, but it later turned out to be untrue. Similarly, not a long time ago, the media circuit was abuzz with reports about Aishwarya Rai Bachchan expecting her second child, but even that was put to rest by the actor's manager.