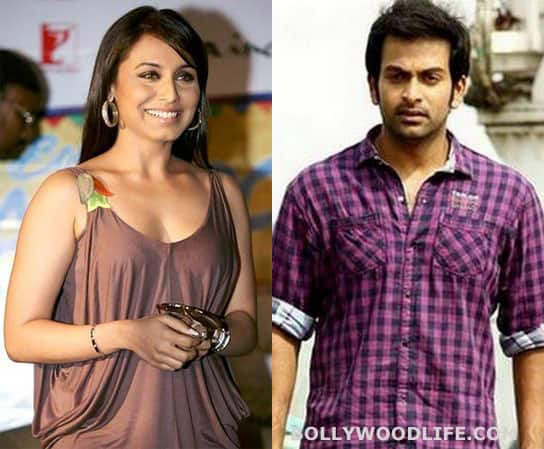 The actors will be paired opposite each other in the Marathi  director Sachin Kundalkar's debut Bollywood film
Rani Mukerji who was almost wiped off into oblivion made a comeback this year with No One Killed Jessica. After an illustrious career of both good and bad films, the actor has now taken an unconventional step in her choice of films.Rani has signed up for a role in acclaimed Marathi filmmaker, Sachin Kundalkar's upcoming Hindi film. After being paired opposite the crème de le crème of Bollywood, the actor now takes on the South industry as well. Rani will be paired opposite Malayalam film's heartthrob, Prithviraj Sukumaran in the movie. The film produced by Anurag Kashyap will see Rani as a Marathi girl while Prithviraj will be playing a Tamil painter. Titled Aaiya, the film is a quirky love story between the two set in Mumbai.
Before No One Killed Jessica, Rani was facing an all time low with consecutive flops at the box office. But Rani is going all out to prepare for the role; she is getting her diction, body language and the shade of her character right. While the actor is all ready to experiment with Aaiya will it work to her benefit, only time will tell.