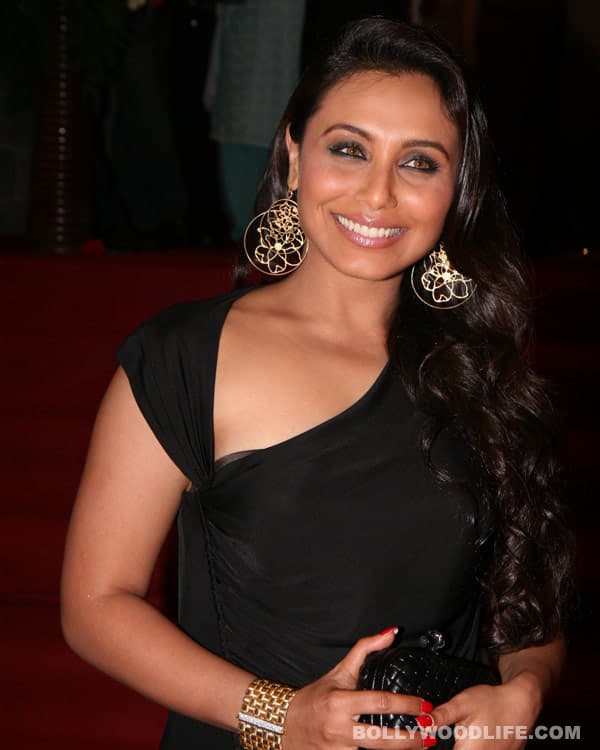 The Aiyyaa actor rubbishes the rumours about her alleged marriage with Yash Chopra's son Aditya Chopra and maintains that she is still a kunwaari!
Rani Mukerji must be breathing a sigh of relief these days. Her latest release Aiyyaa is getting mixed reactions and after a long time the petite babe is in the news for the right reason.Rani, has been under the media scrutiny for her alleged link up with director Aditya Chopra. There's a strange curiosity about the man in her life, but the 34-year-old actor maintains that she's single. Rani is confident that the all mighty will find a right partner for her. "My name has been linked with several people, but upar waala (god) will decide who will become my life partner," said Rani in an interview.
But doesn't the speculation about her marriage bother the lively actor? "I am fortunate that the people of this country consider me as their daughter and they are worried about my marriage. But birth, death and marriage are in the hands of 'upar waala' and what is ordained, shall happen," she added.
But is there any truth to what we hear about Rani's much-talked about proximity to the media-shy director. "The media can't even decide which year the wedding took place. Was it 2007, or 2009, or 2012? Let them (media) make up their mind first. As far as my marriage with Aditya is concerned, I can only say, Main toh abhi kunwaari hoon (I am still unmarried)," she clarified.
We hope that God showers his blessings to help Rani find her price charming!